Fort Moultrie Coin (America the Beautiful 5 Oz Silver)
This item is currently out of stock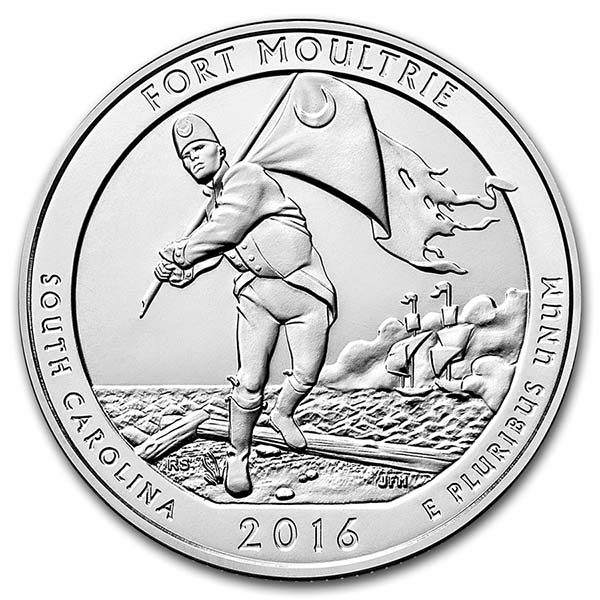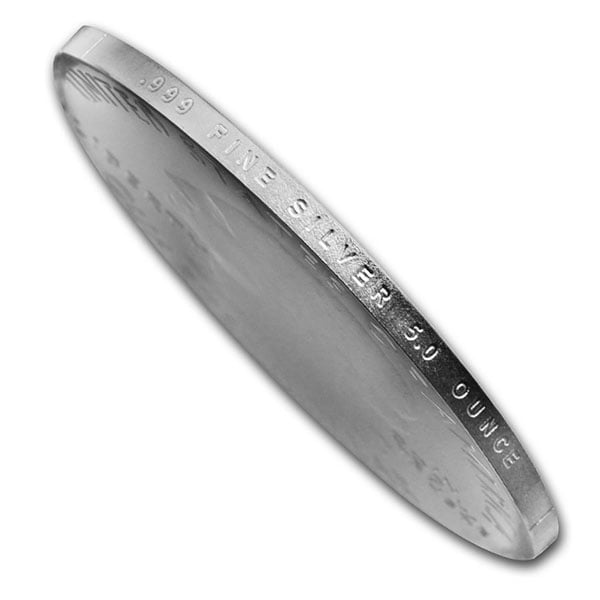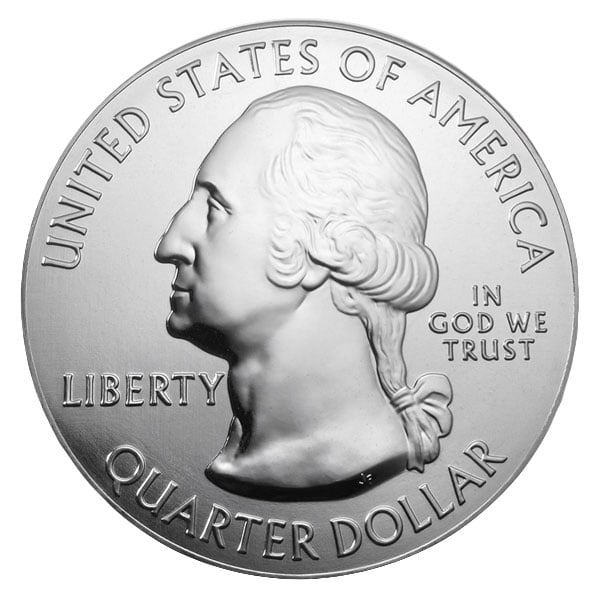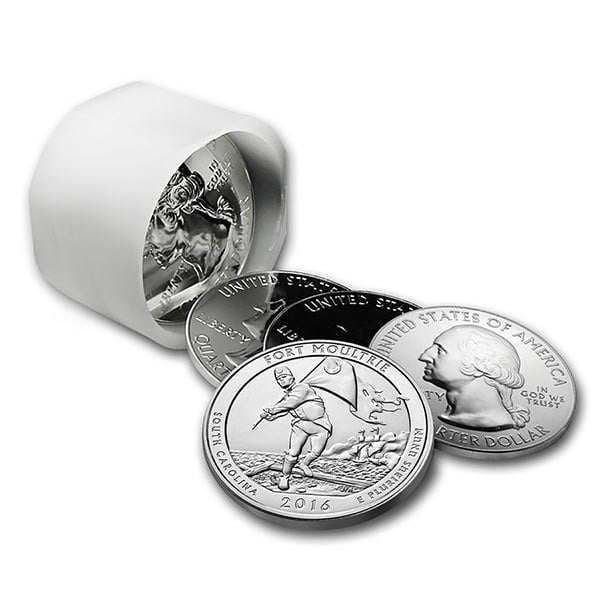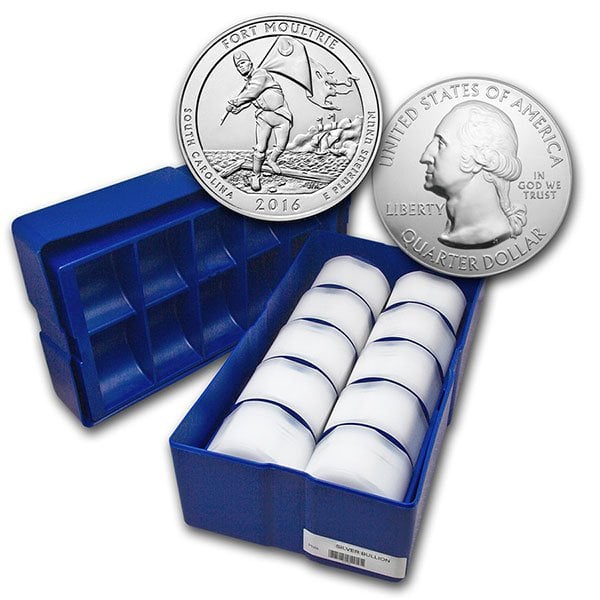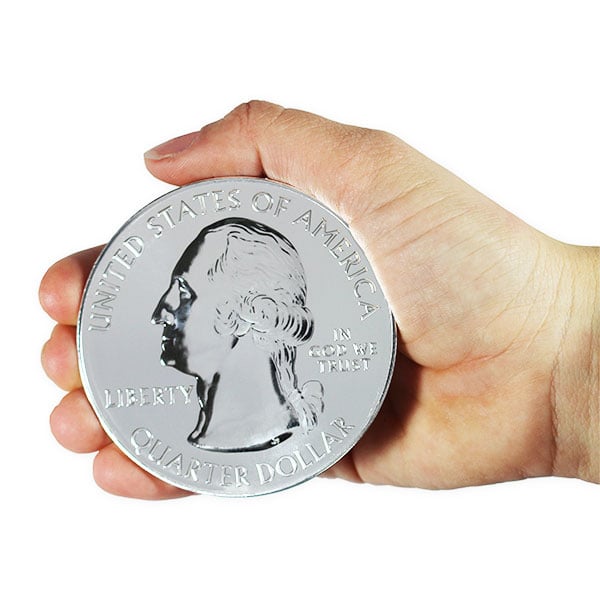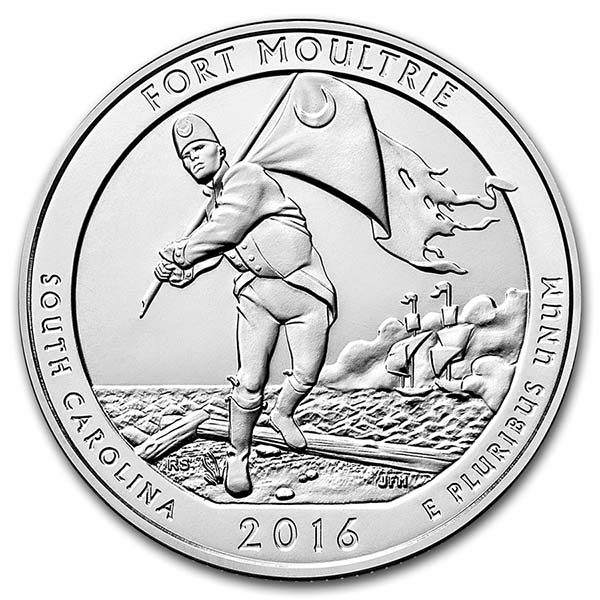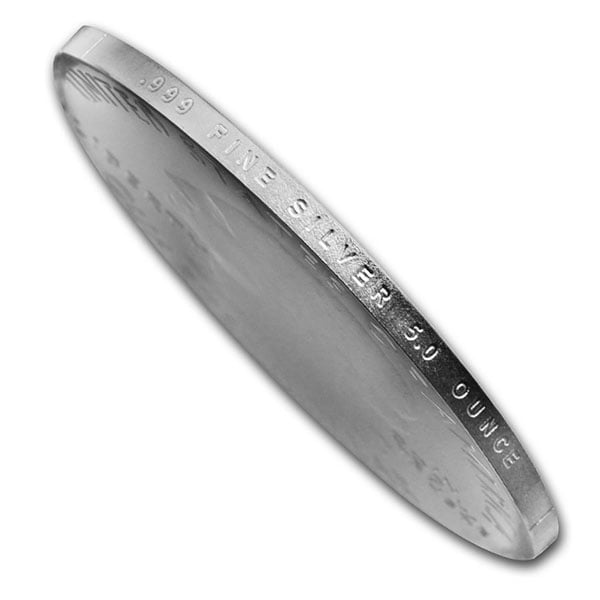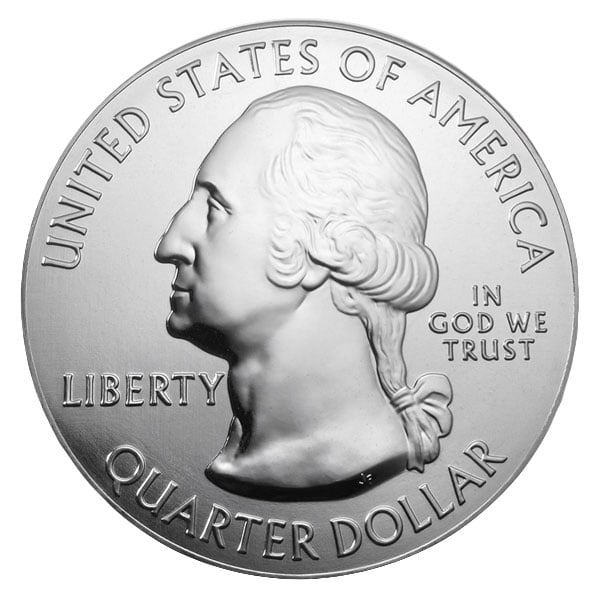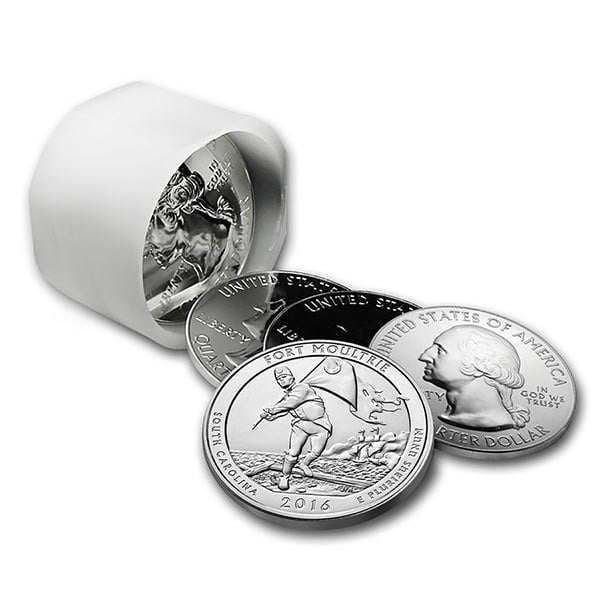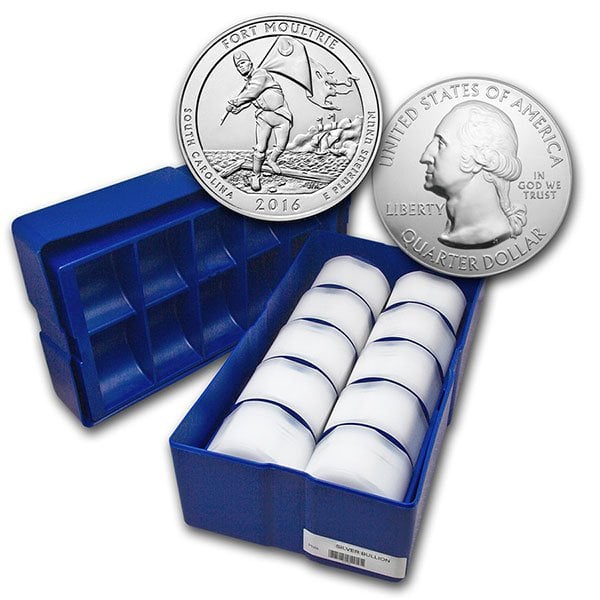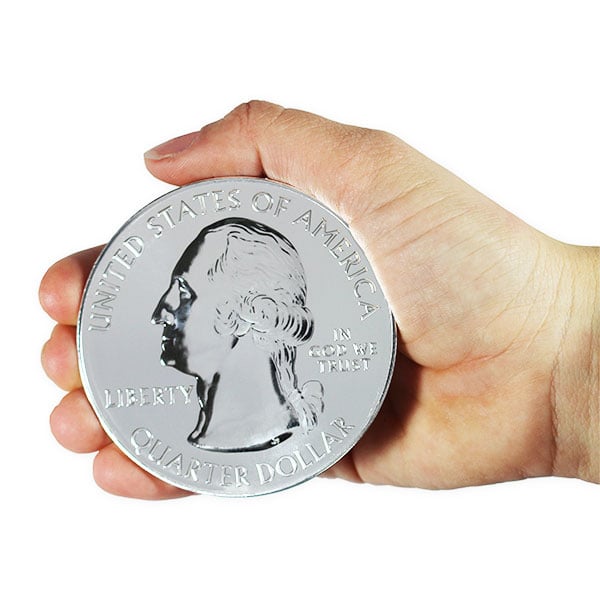 $318.65
(as low as $38.99 over spot)
Alert me when this item is in stock
Enter your email address to receive an alert when this product is available...
Quantity
Premium/Oz
Total Price Each
1 - 9
$38.99
$318.65
10+
Call for discount
Full Tube Qty = 10



Free Shipping
On All $199+ Orders
Sell to Us Price: $153.70 each
The 5 Oz Fort Moultrie Silver Coin: America the Beautiful
The United States Mints America the Beautiful silver coins program to commemorate some of the most beautiful and interesting natural and historic sites in the country. Many of the coins commemorate a National Park in different regions across the US. These 5 oz US mint silver bullion coins, replicas of the much smaller ATB silver quarters which circulate as coinage, are enormously popular based on their stunning designs and larger-than-life size. The "Fort Moultrie" coin, issued in 2016, is no exception.
We've delved into the history behind Fort Moultrie and the coin specifications to provide everything you need to know about it.
What is Fort Moultrie?
Fort Moultrie was the first fortification built on Sullivan's Island in South Carolina. It was designed to protect that island and defend the important port city of Charleston. Fort Moultrie went on to play a very substantial role throughout various wars. These include both World Wars as well as the Civil and Revolutionary Wars.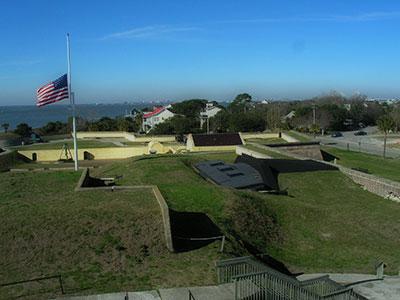 The fort was still under construction when it was attacked by the British Navy in 1776. It was bombarded for 9 hours before the nine naval ships were forced to retire. Charleston was temporarily saved from British occupation and the fort took its name from its commander – Colonel William Moultrie.
At the end of the Revolutionary War, Fort Moultrie was abandoned with little of the fortifications remaining by 1791. Congress gave it a second life when war broke out between Britain and France in 1793. The nation needed to safeguard the Atlantic coastline and Fort Moultrie was rebuilt as part of a large system of coastal defenses. But shortly thereafter it was once again abandoned and then destroyed by a hurricane in 1804.
The fort got its third incarnation in 1809 when construction was completed on a more permanent brick structure. Union soldiers abandoned Fort Moultrie at the beginning of the Civil War, and Confederates forces took possession. By the war's end, Fort Moultrie was reclaimed by Union forces. Its walls had been covered by sand dune and left undefended which meant it was not targeted for the total destruction which befell nearby Fort Sumter.
Moultrie was modernized in 1870, with enormous new cannons and much heavier-duty fortifications. It served to defend the coastline from submarine and aerial attacks as well as from ships during the two World Wars.
Today the fort serves as a historical sight/national monument where visitors can tour sections of the fort that portray the various stages of its history.
The Specifics of the Fort Moultrie Coin
The Fort Moultrie quarter was designed to capture a bit of the fort's early history. The reverse features Colonial Sergeant William Jasper waving the regimental flag, warning his compatriots of the impending British attack. Ships, British Men of War, are sailing into view in the background. The words "South Carolina", "E Pluribus Unum", "Fort Moultrie" and the 2016 date are stamped in a perimeter surrounding the image.
The obverse carries the famous portrait of George Washington which has graced US quarters for decades. The image was originally designed by John Flanagan. This side carries the inscriptions, "The United States of America," "In God We Trust," "Liberty" and "Quarter Dollar."
The silver weight and purity – ".999 Fine Silver 5.0 Ounce" are stamped on the coin's edge which is smooth. This is in place of the reeded edge that most bullion coins feature.
Fort Moultrie Coin Sizing
The Fort Moultrie coin has a diameter of 3 inches - 76.2mm. The thickness is .16 inches – 4.064.
The coin's size makes it stand out. It is 5 times larger than the 1 oz American Eagle, the most popular silver coin produced by the US Mint.
Few collections include coins of this size because they simply weren't produced by government mints until very recently. For most of history, mints were constrained. They needed to produce coins suitable for circulation and were limited by the size and capability of the minting machinery they could produce.
Today those restrictions no longer apply and the US Mint has the capability of producing oversize coins to meet demand from investors and collectors interested in holding a wider range of sizes.
Fort Moultrie Worth
As with all America the Beautiful (ATB) 5-ounce coins, the denomination is only $0.25. That face value has nothing to do with the coin's actual value. Dealers buy and sell the coins based on the value of their silver content and the minting charges assessed by the US Mint for producing them.
Time will tell if the Fort Moultrie (Fort Moultrie Quarter) version can build any value based on collectability. Some of the ATB coins now command a significant premium versus their initial offer price. Demand from collectors has outstripped the relatively modest number of coins produced. The US Mint produces a particular design for just a few months before moving on to the next in the series. Once production is done, it will not be resumed.
The Fort Moultrie design is the 35th coin to be released in the series which is intended to be 56 in total. Being part of a series improves the odds that collectors will take interest, and support demand for each version as people try to acquire them all. The fact that the coins are among the largest ever produced by the US mint in 99.9% silver also helps.
Assuming a silver price of $17/oz and coin premiums at levels near those when it was first issued, the Fort Moultrie 5 oz coin carries a value of approximately $100.
While premiums for this coin remain modest, the coin represents a great value with tremendous potential for appreciation. Investors can benefit both from a rise in the underlying silver price and, perhaps, from rising numismatic demand.
In Conclusion
The design of the Fort Moultrie coin (Fort Moultrie Quarter) is special. Many proposals were submitted on behalf of South Carolina for the America the Beautiful quarters program. The designs were whittled down to 5 options, then the winning design was decided by vote. The result was a coin with real historic appeal and artistry.
The America the Beautiful silver coin series showcases a range of the nation's most historic and beautiful places. Some are well-known across the country. Others, including Fort Moultrie, may be less familiar to Americans at large, but perhaps more interesting because of that fact.
Investing in a coin such as this is a great way to add interest to your holding. The size of the Fort Moultrie ATB silver coin, its lovely design, and the bit of history it captures make it unlike anything else in a silver bug's collection.
Product Specifications
| | |
| --- | --- |
| Mint Facility: | United States Mint |
| Denomination: | Quarter Dollar |
| Date: | 2016 |
| Quality / Type: | Bullion, Uncirculated |
| Purity: | .999 Fine |
| Metal Weight: | 5 troy ounces |
| Diameter: | 3" (76.2mm) |
| Thickness: | .16" (4.064mm) |
| Edge: | Non-Reeded. Marked with the coins silver weight and purity. |
| Obverse: | George Washington |
| Reverse: | Soldier Waving Fort Moultrie Flag |
Sell to Us
We are buying this item back daily, and we pay you promptly!
Our current buy pricing is $153.70 each and we will buy up to 100 ounces at this price. Simply call us on any weekday to lock pricing at 1-800-800-1865.
Learn more about the process for selling to us here.
Shipping Info
We take great pride in the way your order is packaged and delivered.
You can expect:
Prompt Shipping – We ship orders shortly after your payment has been cleared – generally within 2 business days.
Fully Insured – We fully insure all shipments with Lloyd's of London.
Privacy – Your package will have no external markings that provide any clue as to the contents. Because we insure packages with Lloyd's of London, we do not declare a value or insure with the carrier.
Accountability for Package Contents – Your order will be packed under video surveillance, weighed and double-checked prior to shipping to ensure you receive exactly what you ordered.
Professional Packaging – Your order will be packaged securely and professionally.
Tracking – We will provide you with the carrier's tracking number for your shipment so you can monitor its progress and plan for delivery.
Signature Confirmation – Delivery carriers are instructed to request a signature upon delivery.
Cost to Ship & Insure
(absent periodic special offers for free or discounted shipping)
| Insured Value | Cost |
| --- | --- |
| Up to $198.99 | $7.97 |
| Insured Value | Cost |
| --- | --- |
| $199.00 + | FREE |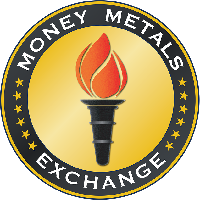 Sign in to Your Account
Please Sign In or Register to leave a review
Crystal H.

February 3rd, 2022

These are breathtaking. I bought this design because it was the cheapest and I wanted to add 5 oz rounds to our collection. They are stunning! My favorite of any of the rounds of any size. The photos on here just do not capture how shiny and mirrored and beautiful these are. You will not be disappointed.