Silver Bar - 50 Troy Ounce, .999 Pure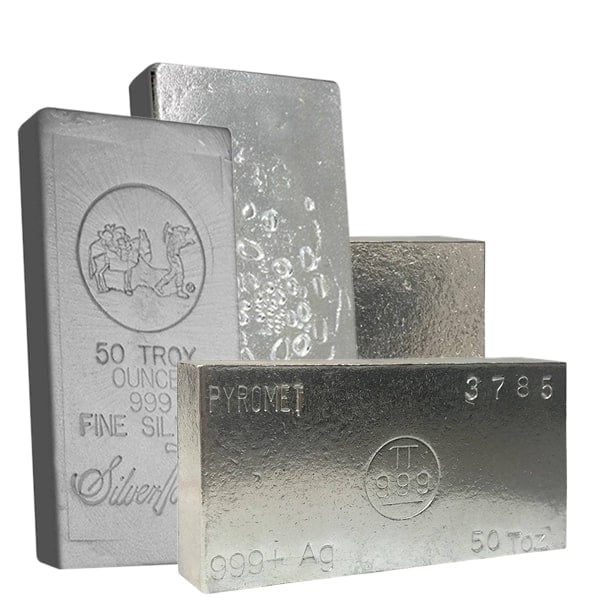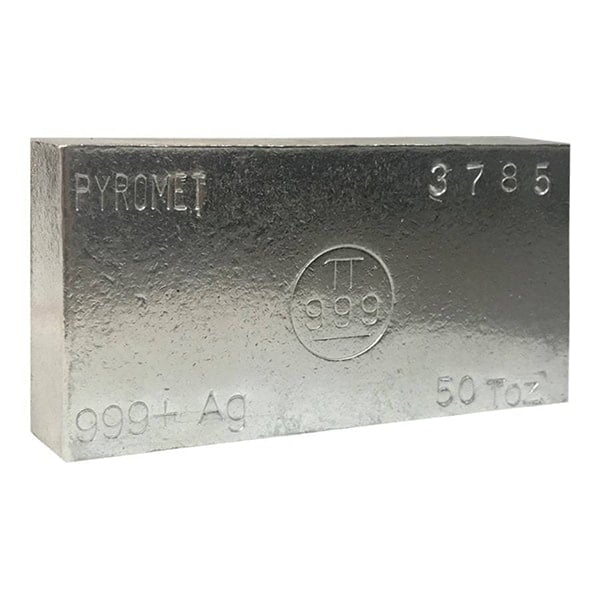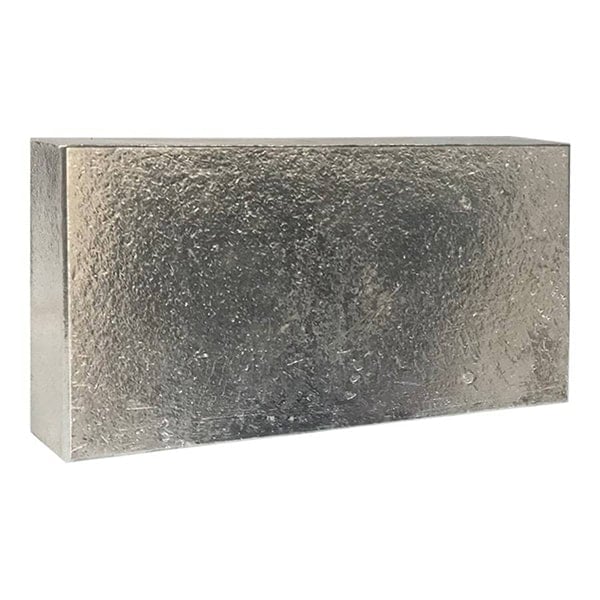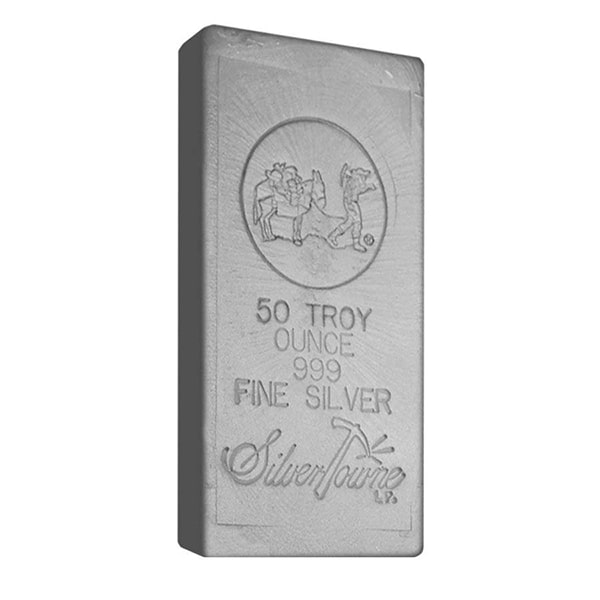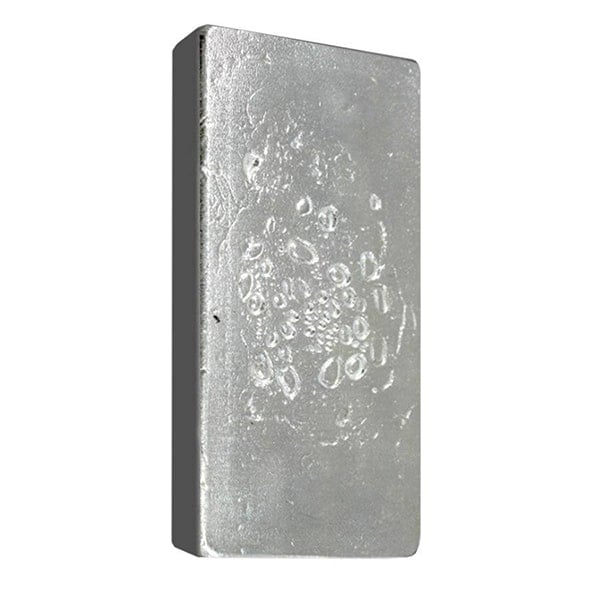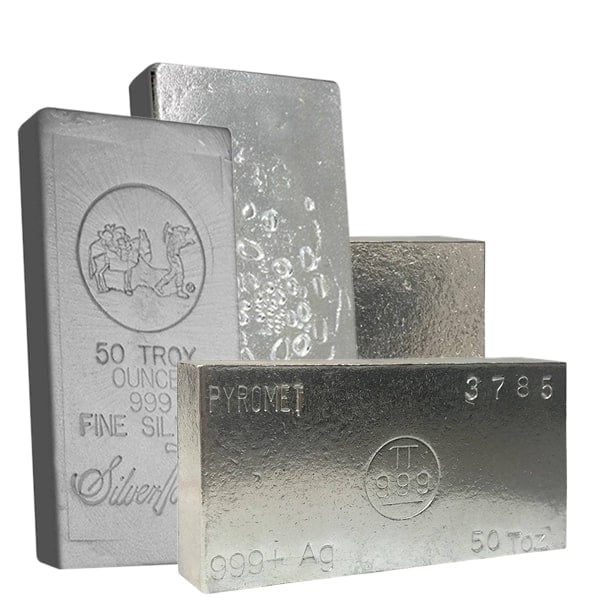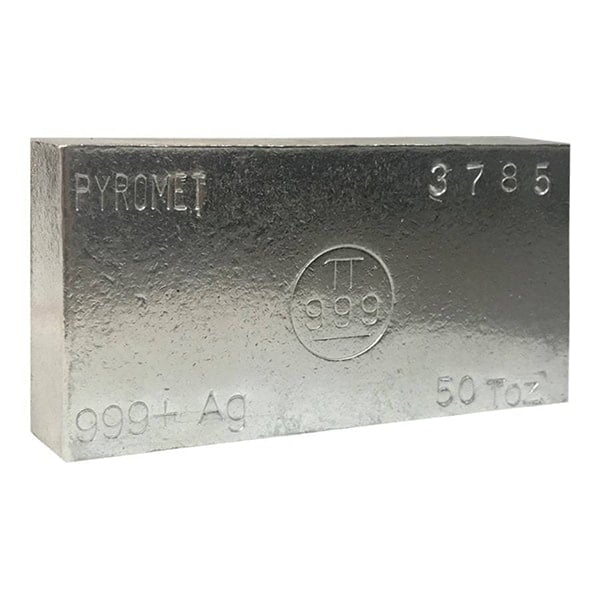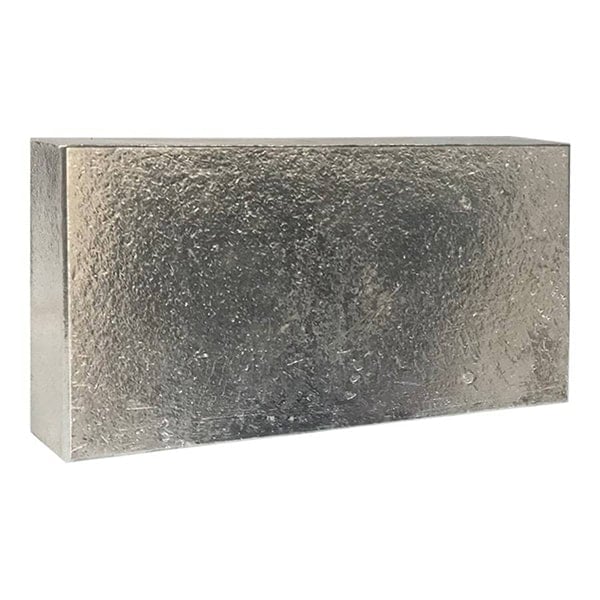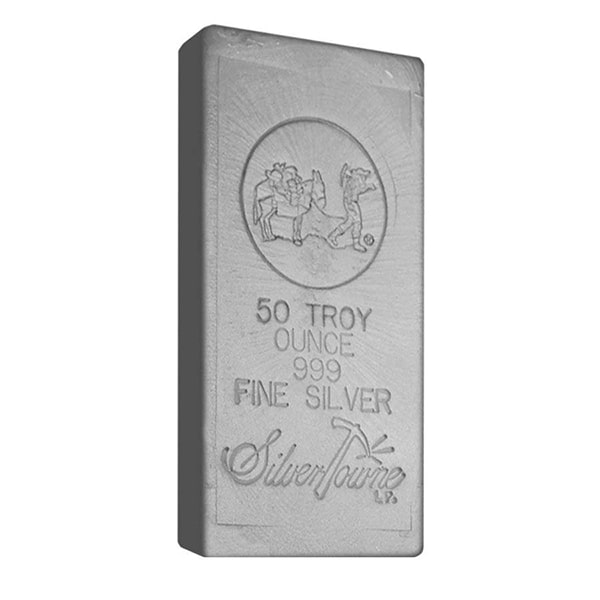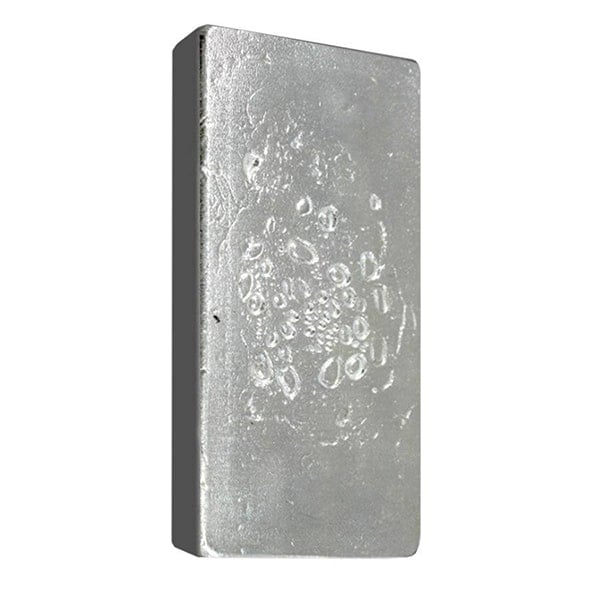 $1,294.50
(as low as $2.69 over spot)
Get a Free Kennedy 90% Silver Coin w/ Your $500+ Silver Order (excludes Vault Silver & Monthly)
Quantity
Premium/Oz
Total Price Each
1 - 9
$3.09
$1,314.50
10 - 29
$2.89
$1,304.50
30 - 100
$2.69
$1,294.50
101+
Call for discount



Free Shipping
On All $199+ Orders
Sell to Us Price: $1,120.00 each
Buy 50 oz Silver Bars at Money Metals Exchange
Fifty-ounce bars are both cost-effective and efficient to store. Buying silver bars, especially 50-ounce silver bars is a great way to diversify your holding of bars, with a convenient size between the 1-kilo bars and 100-ounce bars. 50-ounce bars are great for investors. They get more ounces for their money and they can store their silver efficiently.
These bars are liquid and easy to trade.
Types of 50 oz Silver Bars
Money Metals Exchange carries bars from the most prominent refiners in North America including:
50 oz Silver Bars from Pyromet
50 oz Silver Bar from SilverTowne
These are quality "brand name" bars made in the USA and trusted everywhere. Every bar we offer is .999+ pure silver and marked with the manufacturer, weight, and purity. They are ideal for your precious metals IRA.
Silver Bar Sizes
Silver bars are readily available in 1 oz, 5 oz, 10 oz silver bars, kilo, 50 oz, 100 oz, or 1,000-ounce sizes. The largest size - a 1,000-ounce silver bar - is best suited for investors who plan to store with Money Metals Depository. They are difficult to handle and ship, and will bring significantly less if removed from the vault system and therefore need to be melted and reassayed. The 100 oz size is truly the "sweet spot" for investors who want low cost, portability, compact storage, and liquidity. You can also find 1 oz silver bars for sale at low premiums from Money Metals Exchange LLC.
Should I Buy a 50 Oz Silver Bar?
Larger silver bricks, such as the 100 oz fine silver bar size, may not be as practical for barter and they will limit the holder to transactions in 100 oz increments. For this reason, many investors may want some smaller-sized bullion products as well. It is easy to imagine circumstances where the investor may need to raise a bit of cash by selling a few ounces rather than an entire bar. One-ounce silver products such as mint silver American Eagles (check out American Silver Eagle prices on MMX), bullion rounds, or pre-1965 90% U.S. silver coins can be a good supplement to a core holding of bars. Silver bar values vary in size/weight, but they are generally one of the most cost-effective ways to buy silver bullion. 50-ounce bars are among the lowest premium options you can find.
IRA Approved 50 oz Silver Bars
50 oz silver bullion bars are perfect for storage inside a precious metals IRA account (unless they are sterling silver bars). Silver held in an IRA is less likely to be needed in barter or smaller transactions. Instead, investors can focus on maximizing investment returns by getting the most silver for their money. As the Price of silver appreciates, those additional ounces will significantly boost investment performance.
What Is The Best Brand Of 50 oz Silver Bars?
Now a word of caution when it comes to paying significantly more for a particular brand of silver bar. Names such as Johnson Matthey and Engelhard are widely recognized and very popular. They are also no longer produced, as the companies behind them are no longer in business or have changed names. Paying a few cents additional premium to get bars with one of these names can perhaps be justified because the bars may well bring a few more cents when it is time to resell them for wholesale silver prices. However, these bars should not be considered as collectibles and smart investors will avoid paying a bigger premium to get them. It may be that these bars are no longer made, but that does not mean they are scarce.
The best idea is to focus on bars produced by recognized refiners with a great reputation for quality. Money Metals Exchange is the best place to buy silver bars because you can be assured that is what you will get. Buyers have a good chance of getting an Engelhard or Johnson Matthey bar without paying much if any, additional premium for it. And, if you order by phone, our Specialists will be happy to tell you whether we have a particular brand of bar in stock. If we do, we'll set it aside for you.
How much is a 50oz silver bar worth?
Silver bars will generally be valued very close to the silver market price multiplied by the number of ounces in the bar.
Call Us for Silver Bars' Best Pricing: 1-800-800-1865
Other Silver Bars Available:
1 Troy Ounce (approximately 2" long x 1" wide x .125" thick)
5 Troy Ounce (approximately 2.5" long x 1.5" wide x .25" thick)
10 Troy Ounce (approximately 3.5" long x 2" wide x 0.25" thick)
100 Troy Ounce (approximately 6" long x 3.25" wide x 1" thick)
1000 Troy Ounce (approximately 13" long x 4.75" wide x 3.5" thick)
Sell to Us
We are buying this item back daily, and we pay you promptly!
Our current buy pricing is $1,120.00 each and we will buy up to 100 ounces at this price. Simply call us on any weekday to lock pricing at 1-800-800-1865.
Learn more about the process for selling to us here.
Shipping Info
We take great pride in the way your order is packaged and delivered.
You can expect:
Prompt Shipping – We ship orders shortly after your payment has been cleared – generally within 2 business days.
Fully Insured – We fully insure all shipments with Lloyd's of London.
Privacy – Your package will have no external markings that provide any clue as to the contents. Because we insure packages with Lloyd's of London, we do not declare a value or insure with the carrier.
Accountability for Package Contents – Your order will be packed under video surveillance, weighed and double-checked prior to shipping to ensure you receive exactly what you ordered.
Professional Packaging – Your order will be packaged securely and professionally.
Tracking – We will provide you with the carrier's tracking number for your shipment so you can monitor its progress and plan for delivery.
Signature Confirmation – Delivery carriers are instructed to request a signature upon delivery.
Cost to Ship & Insure
(absent periodic special offers for free or discounted shipping)
| Insured Value | Cost |
| --- | --- |
| Up to $198.99 | $7.97 |
| Insured Value | Cost |
| --- | --- |
| $199.00 + | FREE |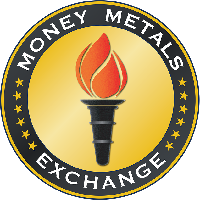 Sign in to Your Account
Please Sign In or Register to leave a review
Just started getting into stacking

This is my 3rd 50 oz bar very happy. Started about a year ago. I have a variety of sizes up to 500 oz. And i'm gonna keep on going