Money Metals is the top-ranked national dealer that both buys and sells precious metals. If you sell your gold to a local dealer near you, you will generally get paid less for your metals as compared to doing your transaction with Money Metals. Learn more about selling to us here.
---
Purchasing (or Selling) Gold and Silver in Anchorage, AK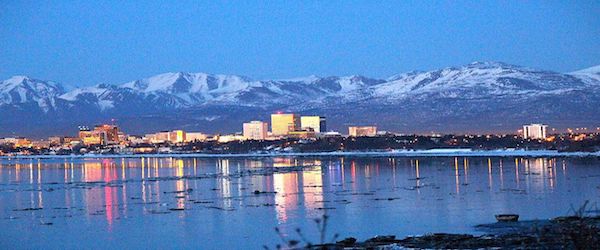 About Anchorage, AK
Home to almost 40% of the entire state's population, Anchorage is the most populous city in Alaska. Located in South Alaska, Anchorage's population sits just under 300,000 residents. Anchorage is home to the Ted Stevens Anchorage International Airport, the third busiest airport for cargo traffic, bested by only Hong Kong and Memphis. Anchorage itself is one of the largest cities in the United States and is nearly the size of the state of Delaware.
Local Gold and Silver in Anchorage, AK
Be sure to check out these coin and bullion shops next time you're in Anchorage, AK:
The Bullion Brothers
Want cash for your gold rings, bracelets, and watches? Have coins and jewelry you're ready to trade for money today? Want to be treated with respect and given a great price? Then The Bullion Brothers at 3201 Spenard Rd in Anchorage was created just for you!
The Bullion Brothers appreciate how important your gold and silver collections are. Which is why they created the store so Anchorage would have a place to go for a fair and honest bid. Discover why existing customers feel so great about their experience here. Then call or visit to find out for yourself!
3201 Spenard Rd
Anchorage, AK 99503
Gold Buyers of Alaska
Gold Buyers of Alaska trades placer gold, scrap gold, bullion, silver, platinum, palladium, Rolexes, diamond extractions, Alaskan artifacts, and much more. You'll get the best price for your gold with GBA. They will assay your gold purity on the spot with their state of the art X-ray equipment.
11000 Old Glenn Hwy
Eagle River, AK 99577
Alaska Mint
Alaska Mint buys raw gold from placer miners, and gold bearing quartz that is mined deep underground. From these natural elements, they fashion beautiful, one-of-a-kind jewelry that is a valuable addition to any collection. While the pieces are rare, they are surprisingly affordable. The items available in their store are either made in-shop, or by close associates of Alaska Mint. Alaska Mint looks forward to sharing the Alaskan experience through their gold and jewelry pieces.
429 W 4th Ave
Anchorage, AK 99501
Uncommon Cents
Uncommon Cents is your shop for a wide variety of U.S. Coins, paper money, and so much more. The staff at Uncommon Cents is well trained and highly knowledgable and can help everyone from beginner coin collectors to skilled and experienced numismatists.
10355 E Palmer-Wasilla Hwy #211
Palmer, AK 99645
Be sure to check out these coin shops next time you're in Anchorage, AK. Please contact us if you know of other coin shops that would like to be listed.