Money Metals is the top-ranked national dealer that both buys and sells precious metals. If you sell your gold to a local dealer near you, you will generally get paid less for your metals as compared to doing your transaction with Money Metals. Learn more about selling to us here.
---
Purchasing (or Selling) Gold and Silver in Ann Arbor, MI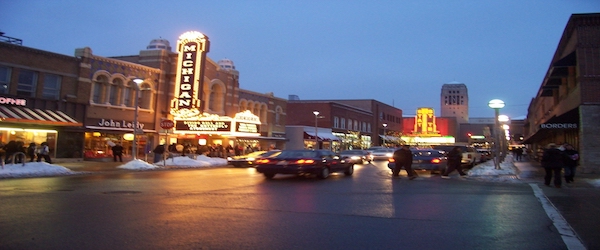 About Ann Arbor, MI
Ann Arbor was founded in 1824 and is home to the University of Michigan. With a population of more than 120,000 residents, Ann Arbor ranks as the sixth most populous city in Michigan. Ann Arbor was named after the wives of the speculators that founded the city (both named Ann) and large trees that covered the land when they originally purchased it.
Local Gold and Silver in Ann Arbor, MI
The following are dealers in the Ann Arbor, MI area. DISCLAIMER: Money Metals Exchange does not vet or endorse any other dealers, so if you decide to patronize any of the following establishments, be sure to do your own due dilligence.
Ann Arbor Stamp and Coin
The experts at Ann Arbor Stamp and Coin have over 75 years of experience with stamps and coins. Visit Ann Arbor Stamp and Coin for buying and selling coins, stamps, jewelry, and other precious metals.
3372 Washtenaw Ave
Ann Arbor, MI 48104
Antelope Antiques & Coins
Antelope Coin has over 30 years experience specializing in US coins, paper currency, and more.
255 E Liberty St #215
Ann Arbor, MI 48104