Money Metals is the top-ranked national dealer that both buys and sells precious metals. If you sell your gold to a local dealer near you, you will generally get paid less for your metals as compared to doing your transaction with Money Metals. Learn more about selling to us here.
---
Purchasing (or Selling) Gold and Silver in Augusta, GA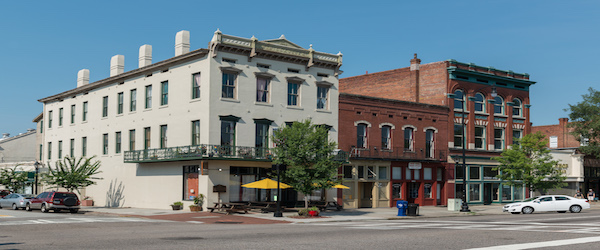 About Augusta, GA
Named after the former Princess of Wales, Princess Augusta of Saxe-Gotha, Augusta is the third most populous city in Georgia and is situated on the Savannah River. Boasting a population of almost 200,000, Augusta is home to United States Army Base Fort Gordon. Augusta is famous for hosting The Masters golf tournament every year.
Local Gold and Silver in Augusta, GA
Be sure to check out these coin and bullion shops next time you're in Augusta, GA:
Augusta Coin Exchange
Augusta Coin Exchange specializes in U.S. coins, currency, and gold and silver bullion. They have the friendliest and most professional staff to answer any questions you may have. Whether you are looking for appraisal services, numismatic supplies, or are just starting your journey as a collector, you can find everything you'll need at Augusta Coin Exchange and you will be treated with courtesy and professionalism of the highest caliber.
4015 Washington Rd #L
Augusta, GA 30907
Clein's Rare Coins
Established in 1941, Clein's Rare Coins and Damron Numismatics, Inc. is a life member of the American Numismatic Association (#4691 and #4730), the Blue Ridge Numismatic Association (R4651), the Tennessee State Numismatic Society (#316), the Georgia Numismatic Association, Metropolitan Coin Club of Atlanta, the Industry Council for Tangible Assets, the Augusta Coin Club, and is an international visiting dealer of the British Numismatic Trade Association Coinex. They are also authorized dealers for the PMG, and NGC.
Clein's is a full service coin dealer which strives to provide customers with quality coins at reasonable prices. They carry US coins and a broad range of world coins such as English, Irish and Scottish and they also specialize in Greek, Roman, Judean Byzantine, Crusader, and Biblical Coins. For gold, silver, platinum, and palladium bullion, Silver Eagles, Maple Leafs, Krugerrands, and more, visit Clein's today.
3830 Washington Rd #32
Martinez, GA 30907
Angevine's Fine Silver
Angevine's Fine Silver, Inc. is family owned and operated by JR and Connie Angevine. JR is a second generation antiques dealer and a sterling matching specialist with 38 years in the business. Their inventory consists of a wide selection of American coin silver and over 50,000 pieces of sterling flatware and hollowware with active, inactive and obsolete patterns. Angevine's offers single pieces to complete sets.
371 Highland Ave
Augusta, GA 30909
The Gold Shop
The Gold Shop is a family owned business striving for customer satisfaction and repeat customers. Serving Augusta and the Richmond and Columbia County area for more than 30 years in their original location. They have a great team to serve you, beautiful coins, bullon, and jewelry to choose from, and they offer a wide range of services.
3817 Washington Road B
Martinez, GA 30907
Gold Central Augusta
What started out as a passion in the precious metals industry, quickly developed into a full-time business. Locally owned and operated in Augusta, Ga, Gold Central is dedicated to providing a safe, simple, and satisfying solution to selling your unwanted gold & silver. They strive for customers to walk out of our door with a smile on their face and extra cash in their pocket.
Gold Central opened in 2010 right about the time gold prices were at an all-time high. As gold prices began to fall, several gold buying centers began closing. Gold Central knew that they had to set themselves above all the rest. They accomplish this through their customers! With 3 simple promises, they stand out as Augusta's most preferred place to sell your unwanted gold, silver, platinum, & flatware.
If you know of other coin and bullion shops in Augusta, GA that would like to be listed here, please contact us.