Purchasing (or Selling) Gold and Silver in Augusta, GA
Top Reasons to Do Business with Money Metals Exchange:
Extremely competitive buy and sell pricing
White glove customer service
Most trusted, high integrity
Fast shipping and clearing times
News and commentary on the markets
About Augusta, GA
Named after the former Princess of Wales, Princess Augusta of Saxe-Gotha, Augusta is the third most populous city in Georgia and is situated on the Savannah River. Boasting a population of almost 200,000, Augusta is home to United States Army Base Fort Gordon. Augusta is famous for hosting The Masters golf tournament every year.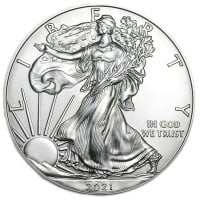 1 oz American Silver Eagle
View Details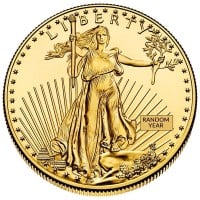 1 oz American Gold Eagle
View Details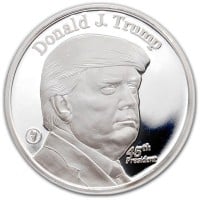 1 oz Trump Silver Rounds
View Details
Local Gold and Silver in Augusta, GA
The following are dealers in the Augusta, GA area. DISCLAIMER: Money Metals Exchange does not vet or endorse any other dealers, so if you decide to patronize any of the following establishments, be sure to do your own due dilligence.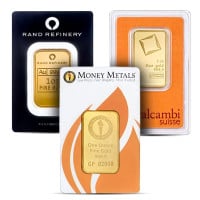 1 oz Gold bar
View Details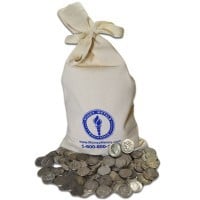 Junk Silver
View Details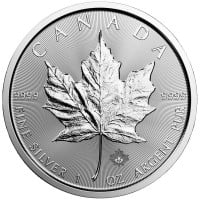 Silver Maple Leaf
View Details
Augusta Coin Exchange
Augusta Coin Exchange specializes in U.S. coins, currency, and gold and silver bullion. Whether you are looking for appraisal services, numismatic supplies, or are just starting your journey as a collector, you can find it at Augusta Coin Exchange.
4015 Washington Rd #L
Augusta, GA 30907
Clein's Rare Coins
Established in 1941, Clein's Rare Coins and Damron Numismatics, Inc. is a life member of the American Numismatic Association (#4691 and #4730), the Blue Ridge Numismatic Association (R4651), the Tennessee State Numismatic Society (#316), the Georgia Numismatic Association, Metropolitan Coin Club of Atlanta, the Industry Council for Tangible Assets, the Augusta Coin Club, and is an international visiting dealer of the British Numismatic Trade Association Coinex. They are also authorized dealers for the PMG, and NGC.
They carry US coins and a broad range of world coins such as English, Irish and Scottish and they also specialize in Greek, Roman, Judean Byzantine, Crusader, and Biblical Coins. For gold, silver, platinum, and palladium bullion, Silver Eagles, Canadian Maple Leaf coins, Krugerrands, and more.
3830 Washington Rd #32
Martinez, GA 30907
Angevine's Fine Silver
Angevine's Fine Silver, Inc. is family owned and operated by JR and Connie Angevine. JR is a second generation antiques dealer and a sterling matching specialist with 38 years in the business. Their inventory consists of a wide selection of American coin silver and over 50,000 pieces of sterling flatware and hollowware with active, inactive and obsolete patterns. Angevine's offers single pieces to complete sets.
371 Highland Ave
Augusta, GA 30909
The Gold Shop
Serving Augusta and the Richmond and Columbia County area for more than 30 years in their original location, The Gold Shop offers beautiful silver or gold coins, bullon, and jewelry to choose from.
3817 Washington Road B
Martinez, GA 30907
Gold Central Augusta
Locally owned and operated in Augusta, Ga, Gold Central is dedicated to providing a safe, simple, and satisfying solution to selling your unwanted gold & silver.
2825 Washington Rd
Augusta, GA 30909
Purchase bullion coins and other items from these shops.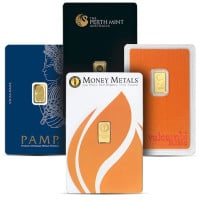 1 Gram Gold bars for sale
View Details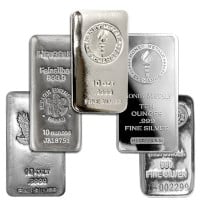 10 oz Silver bar
View Details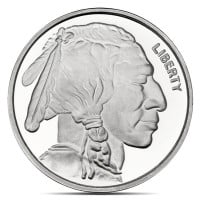 1 Oz Silver Buffalo Round
View Details
The information provided on this website does not, and is not intended to, constitute legal advice; instead, all information, content, and materials available on this site are for general informational purposes only. Information on this website may not constitute the most up-to-date legal or other information. This website contains links to other third-party websites. Such links are only for the convenience of the reader, user or browser; Money Metals does not recommend or endorse the contents of the third-party sites. Readers of this website should contact their attorney to obtain advice with respect to any particular legal matter. No reader, user, or browser of this site should act or refrain from acting on the basis of information on this site without first seeking legal advice from counsel in the relevant jurisdiction. Only your individual attorney can provide assurances that the information contained herein – and your interpretation of it – is applicable or appropriate to your particular situation. All liability with respect to actions taken or not taken based on the contents of this site are hereby expressly disclaimed. The content on this posting is provided "as is;" no representations are made that the content is error-free.