Money Metals is the top-ranked national dealer that both buys and sells precious metals. If you sell your gold to a local dealer near you, you will generally get paid less for your metals as compared to doing your transaction with Money Metals. Learn more about selling to us here.
---
Purchasing (or Selling) Gold and Silver in Billings, MT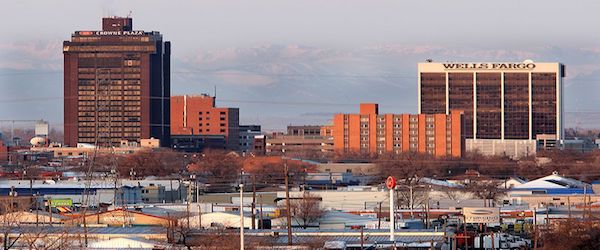 About Billings, MT
Nicknamed the "Magic City" because of its continued growth, even through national economic downturns, Billings is the most populous city in the state of Montana with over 100,000 residents. Named after president of the Northern Pacific Railway, Billings was incorporated in 1882. Billings is home to several attractions such as state parks, zoos, museums, and more.
Local Gold and Silver in Billings, MT
Be sure to check out these coin and bullion shops next time you're in Billings, MT:
Grizzly Gold and Silver
Since opening their doors in 2011, Grizzly Gold & Silver strives to be more than just another precious metal shop, but a place you feel comfortable asking questions and learning more about the great items in the store. Customers come in from all over the Northwest looking for appraisals on items they've had for years or wanting to learn about a coin they've recently been gifted, or even looking for an exciting present to give a loved one — all because they know the staff at Grizzly's truly cares to help them. Offering big city products with small town integrity, Grizzly Gold and Silver offers the best value and a passionate, knowledgable staff.
2450 King Ave W
Billings, MT 59102
Ardie's Coins
The goal of Ardie's Coins is to provide the community with numismatic and bullion products of the highest quality at a reasonable price and to create value for our customers. Not only does Ardie's experienced staff offer professional level grading and appraisals for coins, jewelry currency, and silver, but they also offer instant payment pay top dollar for your pieces.
1944 Grand Ave
Billings, MT 59102
Be sure to check out these coin shops next time you're in Billings, MT. Please contact us if you know of other coin shops that would like to be listed.