Money Metals is the top-ranked national dealer that both buys and sells precious metals. If you sell your gold to a local dealer near you, you will generally get paid less for your metals as compared to doing your transaction with Money Metals. Learn more about selling to us here.
---
Purchasing (or Selling) Gold and Silver in Cedar Rapids, IA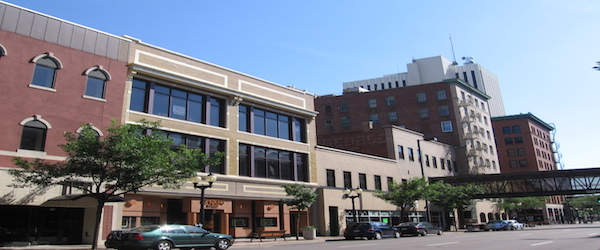 About Cedar Rapids, IA
While Cedar Rapids has dealt with massive flooding, Cedar Rapids is still the second most populous city in the state of Iowa with a population of over 130,000 residents. Cedar Rapids is an important hub for corn processing in the world and the grain industry makes up a large part of Cedar Rapids' economy.
Local Gold and Silver in Cedar Rapids, IA
Be sure to check out these coin and bullion shops next time you're in Cedar Rapids, IA:
Eastern Iowa Coin
Eastern Iowa Coin is one of the top places to find rare and vintage coins in Cedar Rapids, IA. Eastern Iowa Coin takes pride in the large supply of rare coins they have available for collectors. They also have a large supply of other collectible items, including precious metals, silver, scrap gold, platinum, and more. They offer excellent customer service and take their time with each collector.
4950 Johnson Ave NW
Cedar Rapids, IA 52405
All American Bullion & Coins
All American Bullion & Coins, in Cedar Rapids, IA, is the area's leading coin store serving Cedars Rapids, Eastern Iowa, and surrounding areas. They offer gold, silver, bullion coins, scrap jewelry, jewelry, precious metals, and more. For all your coin shop needs, visit All American Bullion & Coins in Cedar Rapids, IA today!
625 1st Avenue Southeast a
Cedar Rapids, IA 52401
Ron's Coins
Ron's Coins' customers always walk away from their coin, jewelry, or precious metal buying or selling experience with a smile and confidence they received the best price and service in the industry. There is no coin or jewelry collection too large or too small. Each customer is treated with respect, courtesy, and understanding. Ron's specializes in rare coins, gold coins, gold bullion, silver coins, silver bullion, platinum, palladium, coins sets, currency, gold and silver jewelry, sterling flatware as well as other sterling items. Ron's also offers appraisal services.
222 3rd St SE #417
Cedar Rapids, IA 52401
BE's Coins & More
Brian E. Fanton, owner of BE's Coins, is one of only eight doctorates of Numismatics in the entire world and is a regular speaker at trade shows and industry events around the country. Brian is a certified coin dealer and has been sharing his knowledge with collectors since 1969. For Brian and the rest of the shop workers, this is still a hobby turned profession. The team at BE's is passionate about coin collecting and the surrounding knowledge dealing with bullion, stamps and collectibles.
1210 N Center Point Rd
Hiawatha, IA 52233
Hill Top Coin
At Hill Top Coins they have over 20 years of combined experience to help you make sound decisions regarding your collection and investments. Locally owned and operated, Hill Top has the knowledge you need to make sure you're getting the best deal. Hill Top carries a wide selection of coins, bullion, currency, and more.
695 S 11th St
Marion, IA 52302
Be sure to check out these coin shops next time you're in Cedar Rapids, IA. Please contact us if you know of other coin shops that would like to be listed.