Purchasing (or Selling) Gold and Silver in Charleston, SC
Top Reasons to Do Business with Money Metals Exchange:
Extremely competitive buy and sell pricing
White glove customer service
Most trusted, high integrity
Fast shipping and clearing times
News and commentary on the markets
About Charleston, SC
The oldest and largest city in the state of South Carolina, Charleston boasts a population of almost 135,000 South Carolinians. Charleston was originally founded in 1670 as Charles Town, in honor of the English King Charles II. Charleston is regularly voted one of America's best cities.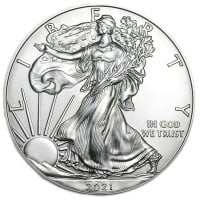 1 oz American Silver Eagle
View Details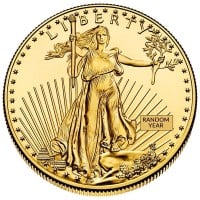 1 oz American Gold Eagle
View Details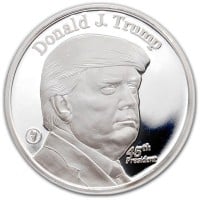 1 oz Trump Silver Rounds
View Details
Local Gold and Silver in Charleston, SC
The following are dealers in the Charleston, SC area. DISCLAIMER: Money Metals Exchange does not vet or endorse any other dealers, so if you decide to patronize any of the following establishments, be sure to do your own due dilligence.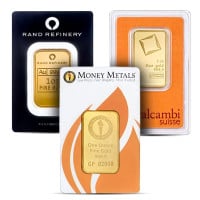 1 oz Gold bar
View Details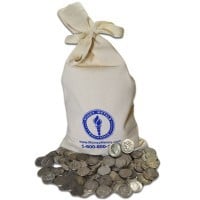 Junk Silver
View Details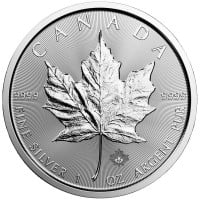 Silver Maple Leaf
View Details
Miller Coins and Currency
Trust a Charleston, SC expert with 30+ years experience to properly value and appraise your coins and currency collection. By appointment only.
520 Folly Rd Suite 113
Charleston, SC 29412
Charleston Coin Exchange
With almost 40 years of experience, Charleston Coin Exchange offers sivler and gold bullion coins, bars, ingots, rare coins, scrap metals, and much more.
1730 Savannah Hwy
Charleston, SC 29407
Low Country Coins LLC
Low Country Coins offers coins and bullion from the U.S. and across the world, as well as buying items you choose to sell. For currency, bullion, stamps, supplies, and much more, visit Low Country Coins.
7800 Rivers Ave
North Charleston, SC 29406
Charleston Gold & Diamond Exchange
Charleston Gold & Diamond Exchange offers a wide variety of jewelry, bullion, gold bullion bars and rare coins from the U.S. and abroad.
648 Long Point Rd
Mt Pleasant, SC 29464
Island Gold and Silver
Island Gold and Silver will buy gold, silver, other metals, bullion coins, and more.
1606 Rainbow Rd
Charleston, SC 29412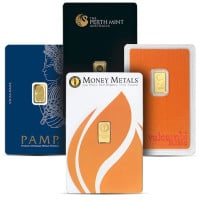 1 Gram Gold bars for sale
View Details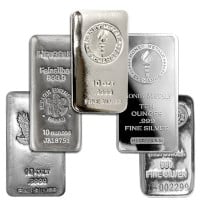 10 oz Silver bar
View Details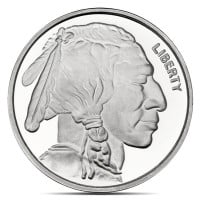 1 Oz Silver Buffalo Round
View Details
The information provided on this website does not, and is not intended to, constitute legal advice; instead, all information, content, and materials available on this site are for general informational purposes only. Information on this website may not constitute the most up-to-date legal or other information. This website contains links to other third-party websites. Such links are only for the convenience of the reader, user or browser; Money Metals does not recommend or endorse the contents of the third-party sites. Readers of this website should contact their attorney to obtain advice with respect to any particular legal matter. No reader, user, or browser of this site should act or refrain from acting on the basis of information on this site without first seeking legal advice from counsel in the relevant jurisdiction. Only your individual attorney can provide assurances that the information contained herein – and your interpretation of it – is applicable or appropriate to your particular situation. All liability with respect to actions taken or not taken based on the contents of this site are hereby expressly disclaimed. The content on this posting is provided "as is;" no representations are made that the content is error-free.