Money Metals is the top-ranked national dealer that both buys and sells precious metals. If you sell your gold to a local dealer near you, you will generally get paid less for your metals as compared to doing your transaction with Money Metals. Learn more about selling to us here.
---
Purchasing (or Selling) Gold and Silver in Cheyenne, WY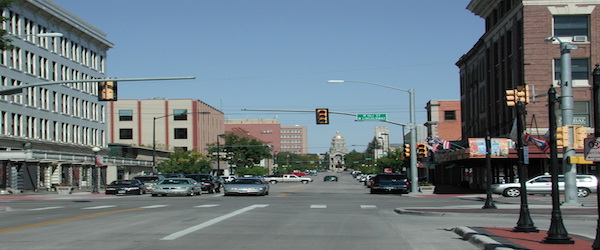 About Cheyenne, WY
Located in Southeast corner of the state, Cheyenne is both the capital and the most populous city in Wyoming. Cheyenne was founded in 1867 and derives its name from the American Indian Cheyenne Nation. Nearby U.S. Air Force base, F.E. Warren Air Force Base, and the Wyoming National Guard are large parts of Cheyenne's economy, employing many in the city.
Local Gold and Silver in Cheyenne, WY
Be sure to check out these coin and bullion shops next time you're in Cheyenne, WY:
Cheyenne Coins
Located in the heart of Cheyenne since 2005, Cheyenne Coins is BBB accredited and a lifetime member of the American Numismatic Association. Specializing in U.S. coins, proof sets, mint sets, and more, Cheyenne Coins has built a reputation in the community for being a trusted coin dealer with a friendly and knowledgable staff.
1809 Warren Ave
Cheyenne, WY 82001
Coin Shop
For the best customer service in Cheyenne, visit Coin Shop. Between the great prices and excellent customer service, Coin Shop's clientele is made up of many returning customers. Coin Shop's staff is helpful and friendly and want to help you get the most value for your dollar.
510 W Lincolnway
Cheyenne, WY 82001
PMC Rare Coins
At PMC Bullion and Rare Coins, they appreciate and recognize value of coins in collections that many other dealers often miss or price incorrectly, allowing them to offer more for your coin collection. Whether starting a collection from scratch or looking to sell a few coins or your whole collection, PMC Bullion and Rare Coins can help you!
1740 Dell Range Blvd #274
Cheyenne, WY 82009
Be sure to check out these coin shops next time you're in Cheyenne, WY. Please contact us if you know of other coin shops that would like to be listed.