Purchasing (or Selling) Gold and Silver in Columbus, GA
Top Reasons to Do Business with Money Metals Exchange:
Extremely competitive buy and sell pricing
White glove customer service
Most trusted, high integrity
Fast shipping and clearing times
News and commentary on the markets
About Columbus, GA
Located in West Georgia, Columbus is the second most populated city in the state with almost 200,000 residents. Columbus is home to the Coca-Cola Space Science Center, the Columbus Museum, the National Civil War Naval Museum, and several other tourist destinations. Fort Benning, a United State Army base, is located in Columbus.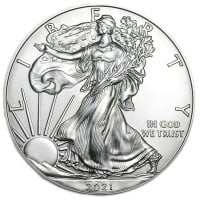 1 oz American Silver Eagle
View Details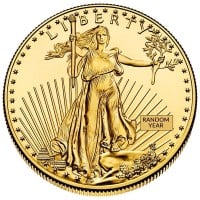 1 oz American Gold Eagle
View Details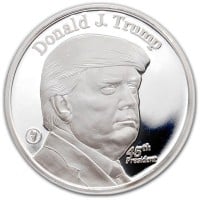 1 oz Trump Silver Rounds
View Details
Local Gold and Silver in Columbus, GA
The following are dealers in the Columbus, GA area. DISCLAIMER: Money Metals Exchange does not vet or endorse any other dealers, so if you decide to patronize any of the following establishments, be sure to do your own due dilligence.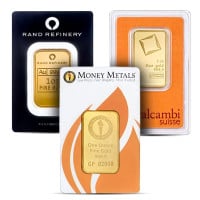 1 oz Gold bar
View Details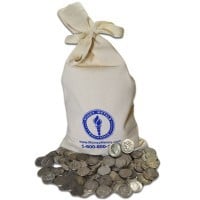 Junk Silver
View Details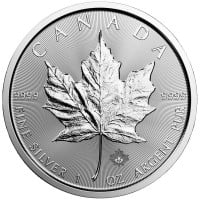 Silver Maple Leaf
View Details
O'Connell's Coin & Jewelry
With a great collection of coins and currency for all collectors, don't miss visiting O'Connell's in Columbus. A Columbus staple for over 50 years, O'Connell's staff is kind and knowledgeable and will not pressure you into buying something you don't want. For top dollar for gold bullion coins, O'Connell's Coins & Jewelry is the best location in the Columbus area.
2499 Airport Thruway
Columbus, GA 31904
Gold & Silver Trading Center
Gold & Silver Trading Center is your one stop shop for selling, buying, loans, trading, and repairs. Gold & Silver Trading Center has called Columbus home for many years and their customers love the home town feel of this shop. Their staff is friendly and honest and have a great selection of gold jewelry, diamonds, silver jewelry, and more.
3717 Gentian Blvd
Columbus, GA 31907
Southeast Gold Buyers
Are you tired of being offered prices well below spot for your unwanted gold and silver? (silver and gold bullion bars/coins)Come in to Southeast Gold Buyers today for the best prices in the Columbus, Phenix City, Auburn, and Opelika area.
5415 Veterans Pkwy
Columbus, GA 31904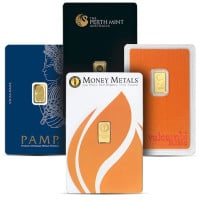 1 Gram Gold bars for sale
View Details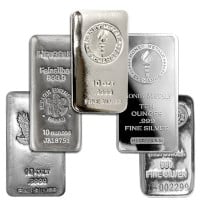 10 oz Silver bar
View Details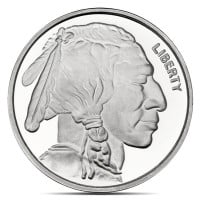 1 Oz Silver Buffalo Round
View Details
The Gold Man
Servicing the Phenix City-Columbus area, The Gold Man will give you more for your gold, silver, platinum, and diamonds. Shane Brewer has been in the business for many years and always offers the best prices to make sure you get the most for your metals.
3740 Opelika Rd
Phenix City, AL 36870
Gold Buyers at the Mall
What is the most convenient way to turn your gold into cash? The answer is simple, Gold Buyers at the Mall is your LOCAL gold buying resource – typically paying 50% more than jewelry stores or pawn shops. Their friendly staff walks you through the entire process and does the testing and weighing right in front of your eyes. Gold Buyers at the Mall works directly with the refinery to cut out the middle man, allowing them to give you top dollar for your gold!
3131 Manchester Expwy, Peachtree Mall
Columbus, GA 31909
The information provided on this website does not, and is not intended to, constitute legal advice; instead, all information, content, and materials available on this site are for general informational purposes only. Information on this website may not constitute the most up-to-date legal or other information. This website contains links to other third-party websites. Such links are only for the convenience of the reader, user or browser; Money Metals does not recommend or endorse the contents of the third-party sites. Readers of this website should contact their attorney to obtain advice with respect to any particular legal matter. No reader, user, or browser of this site should act or refrain from acting on the basis of information on this site without first seeking legal advice from counsel in the relevant jurisdiction. Only your individual attorney can provide assurances that the information contained herein – and your interpretation of it – is applicable or appropriate to your particular situation. All liability with respect to actions taken or not taken based on the contents of this site are hereby expressly disclaimed. The content on this posting is provided "as is;" no representations are made that the content is error-free.