Purchasing (or Selling) Gold and Silver in Dallas, TX
Top Reasons to Do Business with Money Metals Exchange:
Extremely competitive buy and sell pricing
White glove customer service
Most trusted, high integrity
Fast shipping and clearing times
News and commentary on the markets
About Dallas, TX
Behind only Houston and San Antonio, Dallas is the third most populated city in the state of Texas and the ninth most populated city in the United States. Home to major cultural attractions and one of the busiest airports in the world, Dallas is a major financial hub in the U.S.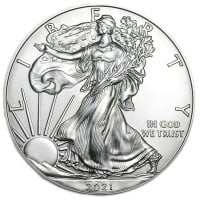 1 oz American Silver Eagle
View Details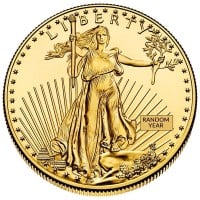 1 oz American Gold Eagle
View Details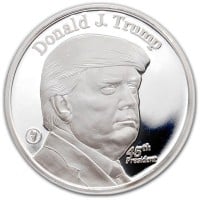 1 oz Trump Silver Rounds
View Details
Local Gold and Silver in Dallas, TX
Learn where to buy gold coins in Dallas.
Money Metals Exchange (Dallas, TX)
The following are dealers in the Dallas, TX area. DISCLAIMER: Money Metals Exchange does not vet or endorse any other dealers, so if you decide to patronize any of the following establishments, be sure to do your own due dilligence.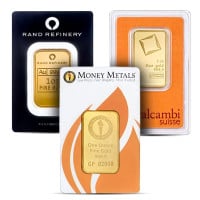 1 oz Gold bar
View Details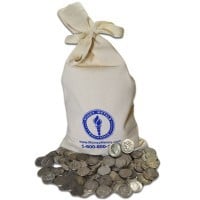 Junk Silver
View Details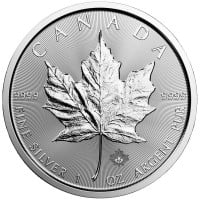 Silver Maple Leaf
View Details
Dallas Rare Coins LTD
For over 30 years, Dallas Rare Coins has been a brick and mortar store that does business the old fashioned way. Dallas Rare Coins has a certified numismatist on staff and they specialize in providing a liquid market in most gold and silver products as well as rare coins and currency.
5211 Forest Ln
Dallas, TX 75244
Southwest Numismatic Corporation
Southwest Numismatic Corporation is a PCGS authorized dealer specializing in U.S. coins, gold for sale, currency, and more.
6116 N Central Expy #921
Dallas, TX 75206
DFW Gold Buyer
DFW Gold Buyer has been buying gold, platinum, coins, watches, diamonds and jewelry from individuals for over 30 years.
12900 Preston Rd
Dallas, TX 75230
Royal Gold & Silver Exchange
Royal Gold & Silver Exchange has made a name for itself around the Dallas / Fort Worth Metroplex as being the place to go to buy AND sell gold, silver, jewelry, & other precious items.
11360 Emerald St
Dallas, TX 75229
North Central Jewelry & Coin
At North Central Jewelry & Coin, they buy and sell jewelry, coins, precious metals, silverware, diamonds, and more.
8024 Forest Ln
Dallas, TX 75243
Diamond & Gold Exchange
With a staff of certified gemologists, appraisers, and diamond cutters, the Diamond & Gold Exchange will buy your unwanted jewelry. There is never any obligation or cost for their consultation.
7995 Lyndon B Johnson Fwy #114
Dallas, TX 75231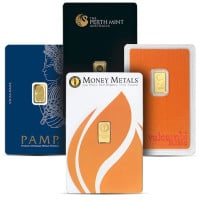 1 Gram Gold bars for sale
View Details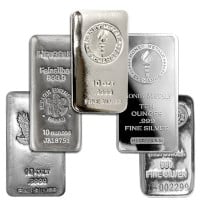 10 oz Silver bar
View Details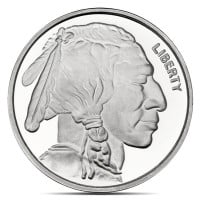 1 Oz Silver Buffalo Round
View Details
Dallas Diamonds
Dallas Diamonds buys and sells diamonds, watches, coins, bullion, and fine jewelry. They are family owned and operated and have been in business for over 20 years.
2207 Oates Dr
Mesquite, TX 75150
In God We Trust Coins
Servicing the area for many years, In God We Trust Coins offers US coins and specializes in foreign coins.
4410 Lakeview Pkwy
Rowlett, TX 75088
Gold Silver Coins & Stamps
Gold Silver Coins & Stamps is a family business based in Richardson since 1948. Originally a lumber and building supplies store, they now work with clients and the general public buying and selling gold, silver, bullion bars and coins, stamps, and collectibles.
908 Audelia Rd Ste 200-330
Richardson, TX 75081
The information provided on this website does not, and is not intended to, constitute legal advice; instead, all information, content, and materials available on this site are for general informational purposes only. Information on this website may not constitute the most up-to-date legal or other information. This website contains links to other third-party websites. Such links are only for the convenience of the reader, user or browser; Money Metals does not recommend or endorse the contents of the third-party sites. Readers of this website should contact their attorney to obtain advice with respect to any particular legal matter. No reader, user, or browser of this site should act or refrain from acting on the basis of information on this site without first seeking legal advice from counsel in the relevant jurisdiction. Only your individual attorney can provide assurances that the information contained herein – and your interpretation of it – is applicable or appropriate to your particular situation. All liability with respect to actions taken or not taken based on the contents of this site are hereby expressly disclaimed. The content on this posting is provided "as is;" no representations are made that the content is error-free.