Money Metals is the top-ranked national dealer that both buys and sells precious metals. If you sell your gold to a local dealer near you, you will generally get paid less for your metals as compared to doing your transaction with Money Metals. Learn more about selling to us here.
---
Purchasing (or Selling) Gold and Silver in Denver, CO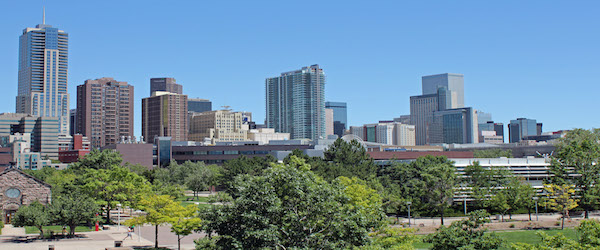 About Denver, CO
Denver is the capital of Colorado and the most populous city in the state. Nicknamed the "Mile High City" after its elevation above sea level, Denver is home to more than 700,000 residents. Denver is named after James Denver, a politician and lawyer from the 1800s.
Local Gold and Silver in Denver, CO
The following are dealers in the Denver, CO area. DISCLAIMER: Money Metals Exchange does not vet or endorse any other dealers, so if you decide to patronize any of the following establishments, be sure to do your own due dilligence.
Denver Gold and Silver Exchange
Denver Gold and Silver is a locally owned coin shop serving the Denver area for 15 years. If you're interested in buying unwanted or broken gold and silver, visit Denver Gold and Silver.
Central Coin & Jewelry Exchange
Since 1999, Central Coin and Jewelry Exchange will answer all your questions so you feel comfortable doing business.
540 S Broadway
Denver, CO 80209
Denver Coins Store
Customers can buy or sell gold, silver, and more at Denver Coin.
5475 Leetsdale Dr
Denver, CO 80246