Money Metals is the top-ranked national dealer that both buys and sells precious metals. If you sell your gold to a local dealer near you, you will generally get paid less for your metals as compared to doing your transaction with Money Metals. Learn more about selling to us here.
---
Purchasing (or Selling) Gold and Silver in Des Moines, IA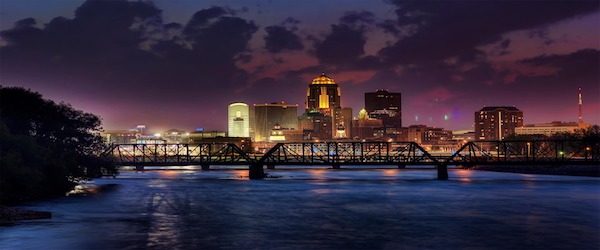 About Des Moines, IA
Des Moines is both the capital and the most populous city in the state of Iowa with a population of more than 215,000 residents. Originally named Fort Des Moines when the city was incorporated in 1851, Des Moines is named after the river it was founded on by the same name. Des Moines is one of the world's most important insurance industry hubs.
Local Gold and Silver in Des Moines, IA
The following are dealers in the Des Moines, IA area. DISCLAIMER: Money Metals Exchange does not vet or endorse any other dealers, so if you decide to patronize any of the following establishments, be sure to do your own due dilligence.
Coins, Stamps 'N' Stuff
Coins, Stamps 'N' Stuff is a family owned and operated collectibles store boasting over 100 years of combined experience buying and selling coins, bullion, paper money, stamps, and more. Visit Coins, Stamps 'N' Stuff to find the treasures, discover new items, and trade your collectibles for cash.
8190 Hickman Rd
Des Moines, IA 50325
Capital City Coins and Bullion
Get the best prices for your gold bullion or silver bullion and other precious metals by bringing them to Capital City Coins & Bullion. Capital City will buy and sell your bullion at the current spot price.
7576 Hickman Rd
Des Moines, IA 50324