Money Metals is the top-ranked national dealer that both buys and sells precious metals. If you sell your gold to a local dealer near you, you will generally get paid less for your metals as compared to doing your transaction with Money Metals. Learn more about selling to us here.
---
Purchasing (or Selling) Gold and Silver in Dover, DE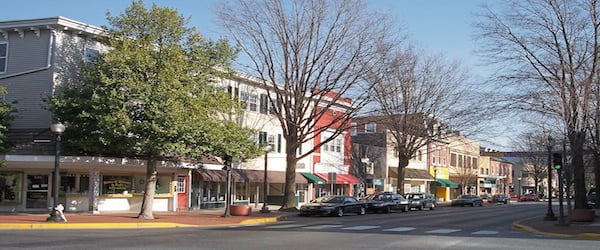 About Dover, DE
The capital of the state, Dover is the second most populous city in Delaware. Dover was founded on the St. Jones River in 1683 and incorporated in 1717. With a population of almost 40,000 residents, Dover has several tourist attractions including Dover International Speedway, Dover Downs Hotel & Casino, and more.
Local Gold and Silver in Dover, DE
Be sure to check out these coin and bullion shops next time you're in Dover, DE:
First State Coin
First State Coins has been a local Dover business for over 40 years. The current owners, Tim and Patrick, purchased the business in 2011 after working under the previous owners for about 12 and 6 years apiece.
First State Coin buys and sells everything related to coins, currency, gold/silver jewelry, and sterling jewelry/flatware. If you have medals or tokens they will take a look at those too!
53 Greentree Dr
Dover, DE 19904
Collectors Exchange Inc
Collectors Exchange Inc is your one stop shop for gold, silver, antiques, jewelry, war medals, and more! We bring things forgotten back to the public! Antiques and antique jewelry. We also buy your gold, silver, or military items. Visit Collectors Exchange for the most honest and knowledgable staff in Delaware!
If you know of other coin and bullion shops in Dover, DE that would like to be listed here, please contact us.