Money Metals is the top-ranked national dealer that both buys and sells precious metals. If you sell your gold to a local dealer near you, you will generally get paid less for your metals as compared to doing your transaction with Money Metals. Learn more about selling to us here.
---
Purchasing (or Selling) Gold and Silver in Erie, PA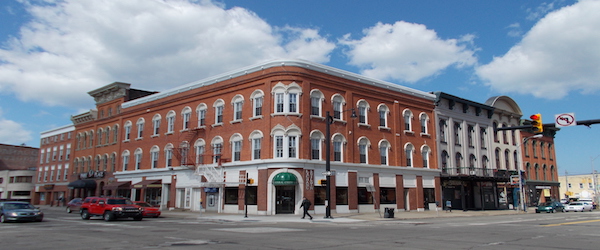 About Erie, PA
Known as The Bay City, Erie is centrally located between Buffalo, Cleveland, and Pittsburgh. Erie is the fourth largest city in Pennsylvania. However, Erie becomes a tourist destination in the summers because of several state parks, water parks, and casinos and horse racetracks.
Local Gold and Silver in Erie, PA
Be sure to check out these coin and bullion shops next time you're in Erie, PA:
PJ Coins & Metals
Count on PJ's Coins & Metals for all your coin and currency needs, whether you're looking to buy or wish to sell. Their honest staff has vast experience in the field and will go above and beyond for your needs. When you're looking for rare coins to add to your collection or want to make top dollar on your paper currency, look no further than PJ's Coins & Metals. PJ's takes pride in delivering the exceptional service you seek to make your experience nothing short of pleasant.
5152 Old French Rd
Erie, PA 16509
Aleks Cher Jewelers
Aleks Cher Jewelers buys gold, silver, platinum and many other new, used and antique jewelry at the highest prices possible. Their convenient location lets you stop into their showroom to browse our wide selection. Visit Aleks Cher for the best prices on coins, diamonds, scrap gold, and more.
4520 Peach St
Erie, PA 16509
Erie Gold Exchange
Erie, Pennsylvania-based Erie Gold Exchange is a jewelry and coin store that is home to a large selection of engagement rings, wedding bands, certified diamonds, loose diamonds, gold, platinum, and silver estate jewelry. They also have a large selection of gold and silver coins, bullion, graded certified coins, quality wrist and pocket watches, and much more.
2256 W 8th St
Erie, PA 16506
5034 Peach St
Erie, PA 16509
Marks Coins & Collectibles
Visit Marks Coins & Collectibles for the nicest and most knowledgeable staff in Pennsylvania. For straight forward service, understanding of merchandise, and the most value on rare coins and collection, Marks is your one stop store.
9 E Main St
North East, PA 16428
McCullough's Coins & Jewelry Ltd.
Mccullough's Coins & Jewelry Ltd. provides the best service and the best prices. Buy and sell coins, buy and sell state jewelry, coin appraisals, buy and sell US paper money, and more.
124 W Adams St
Cochranton, PA 16314
Dempsey & Baxter
Dempsey and Baxter Rare Coins and Currency is the largest, most experienced coin shop in the tri-state area. Started in 1958 by Jack Baxter, D&B is one of the only third-generation coin and currency stores in the country. They have carried coin rarities ranging from the 1913 V-Nickel to the 1999 Penny/Dime Mule. Their tremendous stock is always changing, so there's always something new at Dempsey and Baxter.
6032 Peach St
Erie, PA 16509
Be sure to check out these coin shops next time you're in Erie. Please contact us if you know of other coin shops that would like to be listed.