Money Metals is the top-ranked national dealer that both buys and sells precious metals. If you sell your gold to a local dealer near you, you will generally get paid less for your metals as compared to doing your transaction with Money Metals. Learn more about selling to us here.
---
Purchasing (or Selling) Gold and Silver in Flint, MI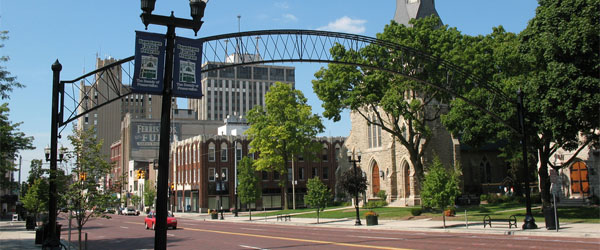 About Flint, Michigan
Flint, Michigan has a population of just over 100,000 residents and was incorporated in 1855. The city played an important role in vehicle production in America in the 19th and 20th centuries. Flint was as a leading producer of carriages and General Motors was originally headquartered there.
Local Gold and Silver in Flint, MI
The following are dealers in the Flint, MI area. DISCLAIMER: Money Metals Exchange does not vet or endorse any other dealers, so if you decide to patronize any of the following establishments, be sure to do your own due dilligence.
Cash Quick & Gold
Located on the corner of Corunna and Ballenger, Cash Quick & Gold has served the area for over 15 years. Cash Quick buys and sells gold, silver, jewelry, scrap gold, and more.
3609 Corunna Rd
Flint, MI 48532
Genesee Valley Gold & Silver
Located near the corner of Lennon, Genesee Valley Gold and Silver opened its doors in 1982 and pays cash for your gold jewelry, necklaces, bracelets, coins, bars, and more.
3027 Linden Rd
Flint, MI 48507
Golden Eagle Coin Stamps
Golden Eagle Coin buys and sells gold, silver, stamps, and has serviced the Flint area since 2004.
5304 S Saginaw Rd
Flint, MI 48507