Money Metals is the top-ranked national dealer that both buys and sells precious metals. If you sell your gold to a local dealer near you, you will generally get paid less for your metals as compared to doing your transaction with Money Metals. Learn more about selling to us here.
---
Purchasing (or Selling) Gold and Silver in Hartford, CT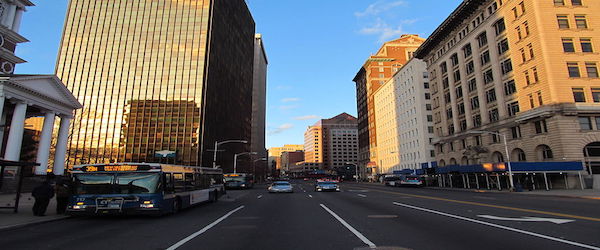 About Hartford, CT
Nicknamed the "Insurance Capital of the World" because of the many insurance companies headquartered there, Hartford is the capital of Connecticut and the fourth most populated city in the state. Hartford is home to numerous cultural points of interests, universities, parades, and more.
Local Gold and Silver in Hartford, CT
Be sure to check out these coin and bullion shops next time you're in Hartford, CT:
Good Ole Toms
Good Ole Tom's has been in the business of buying and selling gold and silver jewelry, old US coins and antiques for almost 50 years. Gold Ole Tom's offers everything from American Silver Eagles to Washington Double Headed Cents and everything in between.
1100 Main St
East Hartford, CT 06108
Olde Towne Coin Company, Inc.
Since 1973, Olde Towne Coin Company has operated a retail showroom in Newington, Connecticut, buying and selling rare coins, gold, silver and platinum bullion. Harold Kritzman, President, is a life member of the American Numismatic Association. A professional numismatist for over four decades, Harold has expertise in all series of United States coinage. He is a recognized authority in several twentieth century series, such as Gem quality Mercury Head Dimes, Standing Liberty Quarters and Walking Liberty Half Dollars.
2600 Berlin Turnpike
Newington, CT 06111
Vernon Coin Center
Vernon Coin Center is located in Vernon, Connecticut. Vernon Coin carries a wide range of worldwide coins, supplies for collectors, banknotes, and more.
630 Talcottville Rd
Vernon, CT 06066
Coins N'Gold Exchange
Since August 2008, Coins N'Gold has been a full service coin shop and a place to convert unwanted gold and silver jewelry, sterling flatware, pocket watches, coins, currency, and other collectibles to cash.
157 Marlborough St "route 66"
Portland, CT 06480
Be sure to check out these coin shops next time you're in Hartford, CT. Please contact us if you know of other coin shops that would like to be listed.