Purchasing (or Selling) Gold and Silver in Houston, TX
Top Reasons to Do Business with Money Metals Exchange:
Extremely competitive buy and sell pricing
White glove customer service
Most trusted, high integrity
Fast shipping and clearing times
News and commentary on the markets
About Houston, TX
Nicknamed Space City, Houston is one of the most large and diverse metropolitans in the U.S.. Houston is home to NASA's Johnson Space Center, where the Mission Control Center is located. Houston is named after Sam Houston, a leader in the Texas Revolution. Home to more than 2.3 million people, Houston boasts the title of the fourth most heavily populated city in the country.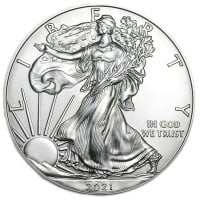 1 oz American Silver Eagle
View Details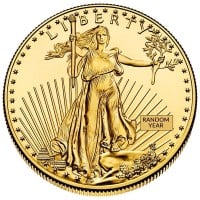 1 oz American Gold Eagle
View Details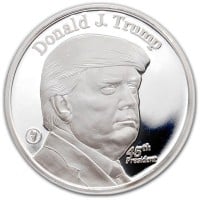 1 oz Trump Silver Rounds
View Details
Local Gold and Silver in Houston, TX
The following are dealers in the Houston, TX area. DISCLAIMER: Money Metals Exchange does not vet or endorse any other dealers, so if you decide to patronize any of the following establishments, be sure to do your own due dilligence.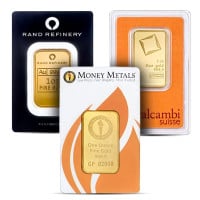 1 oz Gold bar
View Details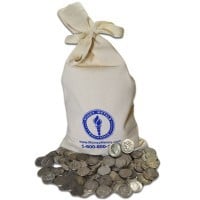 Junk Silver
View Details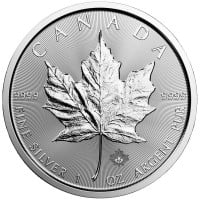 Silver Maple Leaf
View Details
Houston Coin Buyer
Houston Coin Buyer buys large U.S. coin collections, U.S. rare gold, U.S. gold, U.S. currency, and any type of coins. They also buy estate jewelry collection, gold & silver bullion, and fine watch collections.
1330 Westheimer Rd #2
Houston, TX 77006
Royal Coin And Jewelry
Royal Coin and Jewelry specialize in the buying, selling, and trading of US and foreign coin collections, gold, silver, and platinum bullion and scrap, currency, diamonds, and more.
4658 Beechnut St
Houston, TX 77096
Southern Star Coins
Southern Star Coins buys and sells coins and collectibles. They specialize in United States Minted coins and coins from around the World, along with U.S. Paper money and World Paper money. They also buy and sale professionally graded certified coins. PCGS, NGC, ANACS, ICG. coins along with Collector Coins, Bullion, Gold Bullion coins & Silver Coins, Pure Silver Coins, Proof Sets, Mint Sets, Pre-1958 Wheat Cents, Nickels, Pre-1965 90% Silver Dimes, Silver Quarters, Silver Half Dollars, Morgan Silver Dollars, Peace Dollars, Medals, Tokens, Coin Supplies, and much more.
10910 Katy Fwy
Houston, TX 77043
Houston Numismatic Exchange
Houston Numismatic Exchange in Houston, Texas, buys and sells rare and ancient currency as well as classic timepieces and authentic jewelry for any occasion. They've been in business since 1965 and are members of GIA (Gemological Institute of America), PCGS (Professional Coin Grading Service), and NGC (Numismatic Guarantee Corporation).
2486 Times Blvd
Houston, TX 77005
Hathorn Coin & Jewelry
Hathorn Coin & Jewelry has served the Houston coin market for years. Hathorn's works in coin, jewelry, and precious metals.
11911 Katy Fwy
Houston, TX 77079
Lake Houston Coin & Bullion
Lake Houston Coin & Bullion is a full service dealer with over 40 years experience in the coin and precious metals market and offer buying, selling and trading as well as free appraisals.
Kingwood, TX 77325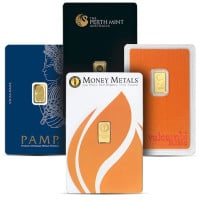 1 Gram Gold bars for sale
View Details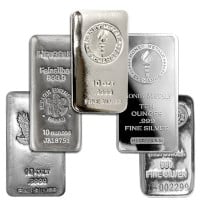 10 oz Silver bar
View Details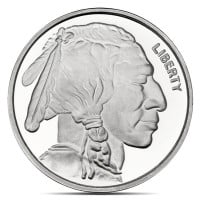 1 Oz Silver Buffalo Round
View Details
Texas Gold & Silver Group
Texas Gold & Silver Group is family-owned and operated in Houston, TX. Texas Gold and Silver will buy your scrap gold and platinum, fine watches and jewelry, diamonds, rare coins, and more.
10252 Almeda Genoa Rd
Houston, TX 77075
JR Bullion Rare Coins & Currency
J.R. Bullion is your premier gold buyer in Sugar Land/Houston. J.R. Bullion offers options for rare coins, gold and silver bullion, and more.
106 Bay View Dr
Sugar Land, TX 77478
Lone Star Gold Exchange
The Lone Star Gold Exchange is family owned and operated and wants to buy your gold and silver.
1447 W Mt Houston Rd
Houston, TX 77038
The information provided on this website does not, and is not intended to, constitute legal advice; instead, all information, content, and materials available on this site are for general informational purposes only. Information on this website may not constitute the most up-to-date legal or other information. This website contains links to other third-party websites. Such links are only for the convenience of the reader, user or browser; Money Metals does not recommend or endorse the contents of the third-party sites. Readers of this website should contact their attorney to obtain advice with respect to any particular legal matter. No reader, user, or browser of this site should act or refrain from acting on the basis of information on this site without first seeking legal advice from counsel in the relevant jurisdiction. Only your individual attorney can provide assurances that the information contained herein – and your interpretation of it – is applicable or appropriate to your particular situation. All liability with respect to actions taken or not taken based on the contents of this site are hereby expressly disclaimed. The content on this posting is provided "as is;" no representations are made that the content is error-free.