Purchasing (or Selling) Gold and Silver in Jackson, MS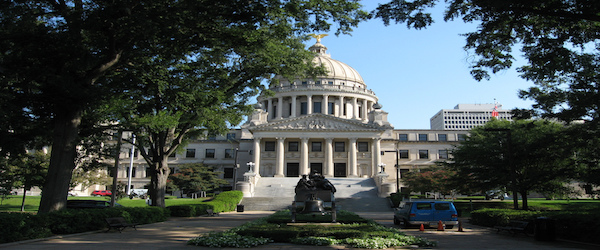 About Jackson, MS
The city of Jackson is the state capital and the most populous city in Mississippi with a population of almost 170,000 residents. Located on the Pearl River, Jackson was named after General Andrew Jackson, and future U.S. President, after his role in the War of 1812.
Local Gold and Silver in Jackson, MS
Be sure to check out these coin and bullion shops next time you're in Jackson, MS:
Bill's Coin Stamp & Jewelry
Come one come all, everyone gets a fair deal at Bill's. Bill's is a US mint distributor, so they carry most US mint issued, gold and silver coins including the 24k 1 ounce gold buffalo's, silver eagles, and more. They won't be beat on their prices! A full line of coin supplies. Bill's is a member of P.C.G.S (Professional Coin Grading Service.) They sell jewelry, offer pawn loans, excellent jewelry repair and an outstanding coin appraisal service. Estates bought and sold, large or small.
104 Wilmington St
Jackson, MS 39204
Capital Pawn
Come in and browse the wide range of items Capital Pawn has to offer. They carry all of your favorite items at discounted prices. Capital Pawn brings in new merchandise every day so you'll always find something new to spark your interest. Their goal is customer satisfaction, and they take great pride in achieving it. The Capital Pawn staff is knowledgeable, friendly, helpful and glad to be of service whether you are shopping, selling, borrowing, or just browsing.
3295 US-80
Jackson, MS 39209
Sims Gold, Silver and Coin Exchange
Servicing the Madison, Hinds, and Rankin counties for almost 20 years, Sims Gold, Silver and Coin Exchange has over 30 years of experience in the industry and has earned a reputation of being knowledgable and fair. Sims Gold, Silver and Coin Exchange offers reliable coin collection appraisals, as well as gold, silver, and jewelry appraisals. Sims can also assist you by purchasing any old and unwanted gold and silver.
118 Service Dr
Brandon, MS 39042
Be sure to check out these coin shops next time you're in Jackson, MS. Please contact us if you know of other coin shops that would like to be listed.