Money Metals is the top-ranked national dealer that both buys and sells precious metals. If you sell your gold to a local dealer near you, you will generally get paid less for your metals as compared to doing your transaction with Money Metals. Learn more about selling to us here.
---
Purchasing (or Selling) Gold and Silver in Knoxville, TN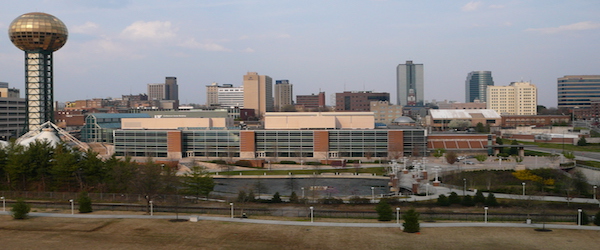 About Knoxville, TN
Knoxville is home to more than 185,000 residents, making it the third most populated city in Tennessee behind Nashville and Memphis. Knoxville served as the first capital of Tennessee when it was settled in the late 1700s. Knoxville boasts a rich musical history, celebrating rock and roll, operas, orchestras, and more. The University of Tennessee is located in Knoxville.
Local Gold and Silver in Knoxville, TN
The following are dealers in the Knoxville, TN area. DISCLAIMER: Money Metals Exchange does not vet or endorse any other dealers, so if you decide to patronize any of the following establishments, be sure to do your own due dilligence.
Westside Coins Gold & Silver
Westside Coins Gold & Silver is a family owned and operated shop offering the Knoxville community gold, silver, and platinum bullion, coins, and collectibles . With over 36 years of experience as a collectibles dealer, the team at Westside Coins Gold & Silver can answer questions you may have.
7004 Kingston Pike
Knoxville, TN 37919
Kells Silver & Gold Exchange
Owned and operated by Kelly Dawson, Kells Gold Exchange has served the Knoxville area for almost a decade. With her knowledge and experience, Kelly can answer any questions you might have before you decide to buy or sell gold, silver, or bullion questions.
8087 Kingston Pike
Knoxville, TN 37919
Kits Rare Coins
The team at Kit's Rare Coins has been working with coins and collectibles for over 40 years. Kits provides appraisals as well.
7600 Oak Ridge Hwy
Knoxville, TN 37931