Money Metals is the top-ranked national dealer that both buys and sells precious metals. If you sell your gold to a local dealer near you, you will generally get paid less for your metals as compared to doing your transaction with Money Metals. Learn more about selling to us here.
---
Purchasing (or Selling) Gold and Silver in Lafayette, LA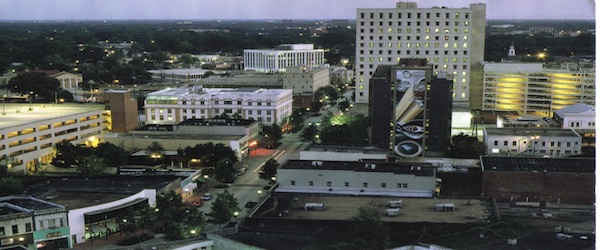 About Lafayette, LA
Settled along the Vermillion River in the southwestern portion of the state, Lafayette is the fourth most populous city in Louisiana. Lafayette, nicknamed The Hub City, has a population of more than 120,000 Louisianans. Lafayette is considered the center of Acadiana, the official name given to the French Louisiana region.
Local Gold and Silver in Lafayette, LA
Be sure to check out these coin and bullion shops next time you're in Lafayette, LA:
Coin & Treasure Co
Opened in Lafayette in 1984, Coin & Treasure has developed a reputation for being a knowledgeable and trustworthy resource for rare coins, gold, silver, bullion, and much more. Louis Pizzolatto, owner of Coin & Treasure, has over 40 years of experience in the industry.
2472 W Congress St
Lafayette, LA 70506
Acadiana Gold Exchange
Acadiana Gold Exchange is your trusted source for buying and selling gold, silver, platinum, diamonds, and coins. Acadiana offers high buy prices and places focus on professional service and attention to detail. Whether you're an experienced collector or just staring out, Acadiana offers something for everyone.
5421 Johnston St
Lafayette, LA 70503
Gold Xchange LLC
Gold Xchange offers a wide selection and vast knowledge coupled with the personal feeling of a small shop. Visit Gold Xchange today for a face-to-face conversation about your items.
1812 W Pinhook Rd
Lafayette, LA 70508
Be sure to check out these coin shops next time you're in Lafayette, LA. Please contact us if you know of other coin shops that would like to be listed.