Purchasing (or Selling) Gold and Silver in Lake Charles, LA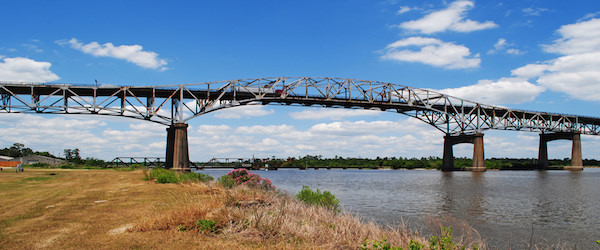 About Lake Charles, LA
Lake Charles is the fifth most populous city in Louisiana. The city has earned the nickname "the Lake Area" because it is located on Lake Charles, Prien Lake, and the Calcasieu River. Lake Charles has a population of around 75,000 residents and was originally founded under the name Charleston.
Local Gold and Silver in Lake Charles, LA
Be sure to check out these coin and bullion shops next time you're in Lake Charles, LA:
Southland Coins
Southland Coins is your one-stop destination for preious metals and rare coins. Southland also carries ancient coins, treasure coins, currency, and much more. Southland Coins has served the Lake Charles community for more than 30 years.
4670 Lake Street
Lake Charles, LA 70605
All American Coins
At All American Coins, they welcome all questions and have something for beginners and experienced collectors alike. All American Coins focuses on offering a wide inventory at a great price while offering accurate pricing and honest service. Whether you're buying or selling, All American Coins is a must see shop.
Be sure to check out these coin shops next time you're in Lake Charles, LA. Please contact us if you know of other coin shops that would like to be listed.