Money Metals is the top-ranked national dealer that both buys and sells precious metals. If you sell your gold to a local dealer near you, you will generally get paid less for your metals as compared to doing your transaction with Money Metals. Learn more about selling to us here.
---
Purchasing (or Selling) Gold and Silver in Lewiston, ME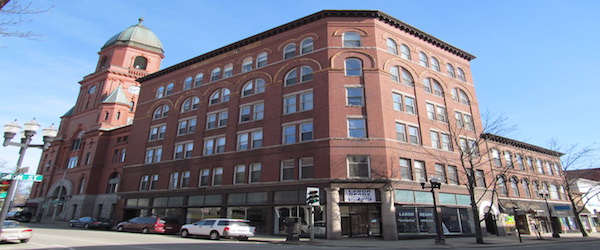 About Lewiston, ME
Lewiston is the second most populous city in the state of Maine. The city was originally named Lewistown but was incorporated as Lewiston in 1863. Lewiston is home to the largest French-speaking population in the United States. Lewiston is also home to several cultural and entertainment locations such as libraries, theaters, museums, and popular events.
Local Gold and Silver in Lewiston, ME
The following are dealers in the Lewiston, ME area. DISCLAIMER: Money Metals Exchange does not vet or endorse any other dealers, so if you decide to patronize any of the following establishments, be sure to do your own due dilligence.
Compass Coin & Jewelry
Compass Coin and Jewelry has bought your coins, jewelry, art, gold, and silver valuables for more than 35 years.
199 Lisbon St
Lewiston, ME 04240
Republic Jewelry & Collectibles
Republic Jewelry & Collectibles is a family owned business started in 1984 carrying both coins and coin supplies. They carry both mints of the statehood quarters in uncirculated condition. They have most years of proof sets dating back to 1956 up to date! They have lots of coins dating back to the 1800's such as morgan dollars, pennies, nickels, quarters & more. They also carry gold eagles from 1/4 oz to 1 oz. Republic is also carries coin tubes, single plastic holders, coin boxes, & more.
212 Center St
Auburn, ME 04210