Purchasing (or Selling) Gold and Silver in Los Angeles, CA
Top Reasons to Do Business with Money Metals Exchange:
Extremely competitive buy and sell pricing
White glove customer service
Most trusted, high integrity
Fast shipping and clearing times
News and commentary on the markets
About Los Angeles, CA
Dubbed the "City of Angels," Los Angeles is one of the biggest metropolises in the world. Boasting a population of almost four million, Los Angeles is the second most populated city in the United States, behind New York City. Los Angeles is also the home of Hollywood, one of the most important entertainment hubs in the world.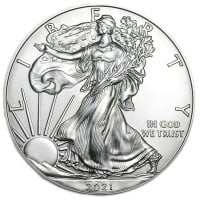 1 oz American Silver Eagle
View Details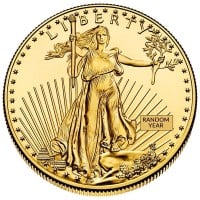 1 oz American Gold Eagle
View Details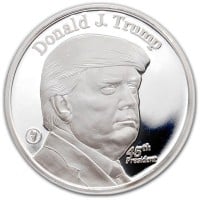 1 oz Trump Silver Rounds
View Details
Local Gold and Silver in Los Angeles, CA
The following are dealers in the Los Angeles, CA area. DISCLAIMER: Money Metals Exchange does not vet or endorse any other dealers, so if you decide to patronize any of the following establishments, be sure to do your own due dilligence.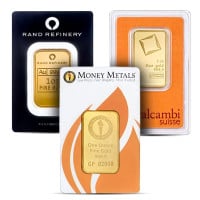 1 oz Gold bar
View Details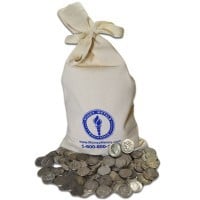 Junk Silver
View Details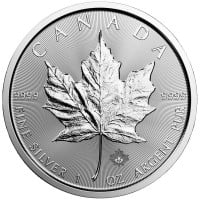 Silver Maple Leaf
View Details
Los Angeles Gold & Silver
The principles at Los Angeles Gold & Silver have been buying, selling, appraising and consulting in the fields of Numismatics (Rare Coins) and Antiques since opening their first store in 1989. They are dealers in the fields of Antique Silver, Estate Jewelry, Diamonds, Fine Watches, and Decorative Arts. With 25 years of experience they have acquired in-depth knowledge of Fine Art, Photographs, Historical Documents, Autographs & Ephemera, Art Glass, and Antiques.
427 N Camden Dr
Beverly Hills, CA 90210
Kim Tho Gold
Kim Tho Gold buys, sells and trades real gold bars, bullion gold coins, scrap gold and silver. They also carry gold coins and silver coins. Their most popular products are the maple leaf 1 oz gold coin or silver maple leaf, credit suisse 1 oz gold bar, gold and silver American Eagle coins. They pay cash for gold when you bring the gold to downtown Los Angeles.
650 S Hill St #211
Los Angeles, CA 90014
Gitanes Gold Coins
633 S Hill St # F17
Los Angeles, CA 90014
Pegasus Metals Inc
Serving jewelers, refiners, pawn shops, industries and companies generating precious metal scrap and the general public. They are the scrap gold, silver, platinum, and palladiun refiners choice of many recognized companies.
640 S Hill St, Suite 643
Los Angeles, CA 90014
Gold Dealer Los Angeles
Gold Platinum Recovery is a family owned business, serving the community for 28 years now. Their expert jewelers are here to evaluate and assess your gold, jewelry,watches and diamonds in order to give you cash on the spot.
3200 Wilshire Blvd
Los Angeles, CA 90010
Coinex, Inc.
Coinex Inc. is one of the largest wholesalers of precious metals in North America, supplying diversified metal products and related services to many segments of the precious metals industry.
650 S Hill St #328A
Los Angeles, CA 90014
Southern California Coin & Stamps
Southern California Coin & Stamps has been offering value since 1974.
7635 Firestone Blvd
Downey, CA 90241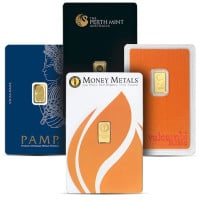 1 Gram Gold bars for sale
View Details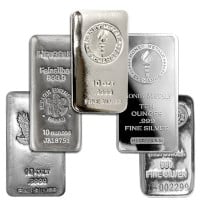 10 oz Silver bar
View Details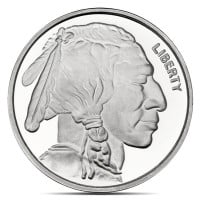 1 Oz Silver Buffalo Round
View Details
Paul Albarian & Associates, LLC Coin Dealer, Gold Dealer, Precious Metals, Pawn Shop
Paul Albarian & Associates, LLC specializes in buying and selling rare coins, precious metals, and jewelry.
3500 W Olive Ave #300
Burbank, CA 91505
Huntington Rare Coins
Huntington Rare Coins buys and sells, offering free and fair evaluations of rare coins, estate jewelry, scrap gold and silver, watches, diamonds and other collectibles. Their appraisers/buyers have up to 35 years of experience dealing in rare coins, precious metals, watches, estate jewelry and other collectibles.
31 W Del Mar Blvd
Pasadena, CA 91105
Gold & Diamond Exchange
11605 W Pico Blvd
Los Angeles, CA 90064
310Antiques
310Antiques can help you sell your art, antiques, rare coins, jewelry, collectibles or silver.
3159 Donald Douglas Loop S #300
Santa Monica, CA 90405
The information provided on this website does not, and is not intended to, constitute legal advice; instead, all information, content, and materials available on this site are for general informational purposes only. Information on this website may not constitute the most up-to-date legal or other information. This website contains links to other third-party websites. Such links are only for the convenience of the reader, user or browser; Money Metals does not recommend or endorse the contents of the third-party sites. Readers of this website should contact their attorney to obtain advice with respect to any particular legal matter. No reader, user, or browser of this site should act or refrain from acting on the basis of information on this site without first seeking legal advice from counsel in the relevant jurisdiction. Only your individual attorney can provide assurances that the information contained herein – and your interpretation of it – is applicable or appropriate to your particular situation. All liability with respect to actions taken or not taken based on the contents of this site are hereby expressly disclaimed. The content on this posting is provided "as is;" no representations are made that the content is error-free.