Money Metals is the top-ranked national dealer that both buys and sells precious metals. If you sell your gold to a local dealer near you, you will generally get paid less for your metals as compared to doing your transaction with Money Metals. Learn more about selling to us here.
---
Purchasing (or Selling) Gold and Silver in Manchester, NH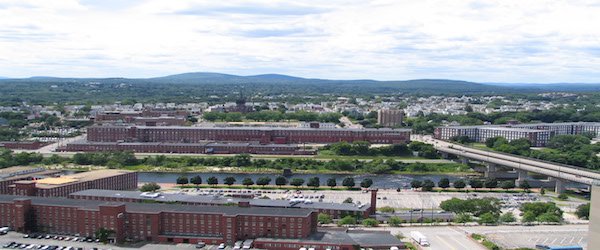 About Manchester, NH
With a population of more than 110,000 residents, Manchester is the most populous city in New Hampshire. Manchester was named after the city in England that shares its name. Manchester is only a few miles from New Hampshire's capital, Concord.
Local Gold and Silver in Manchester, NH
Be sure to check out these coin and bullion shops next time you're in Manchester, NH:
Coin & Stamp Shop
Coin & Stamp Shop is an industry leading provider of international and domestic bullion, currency, and other IRA and investment-grade metals. They are devoted to meeting the precious metal investment needs of individuals and institutions. Hard assets like precious metals boast a level of stability and peace of mind unmatched by most paper investments. Our reputation for excellence has earned us the moniker "The People's Bullion Dealer."
300 Granite St
Manchester, NH 03102
Bob's Coins of Manchester
For over 40 years, Bob's Coins has provided full service in buying US coins and currency, gold and silver bullion, antique pocket watches, and pre-1970 sports cards. Robert ("Bob") Lavoie turned his childhood love of coins into a West Side of Manchester establishment when he founded Bob's Coins in 1973.
By 1978, Bob moved the business to its current and prominent location on Kelley Street. Although there have been many changes that have ocurred over this period, Bob and his employees have always been adamant about ensuring a quality customer experience and an unparalleled knowledge and expertise in the coins and other products sold at the shop.
378 Kelley St
Manchester, NH 03102
U.S. Gold and Diamond Exchange
U.S. Gold & Diamond Exchange has a friendly and professional staff who are trained experts in buying precious metals! U.S. Gold & Diamond Exchange has earned an excellent reputation with not only the public but with the BBB (A Rating). They use a state-of-the-art Thermo Scientific Niton, an x-ray fluorescence (XRF) analyzer. This is an x-ray gun which is used to directly test your jewelry. It allows them to digitally read what percentage of gold/silver you have in each piece of jewelry.
890 S Willow St
Manchester, NH 03103
Brunelle Stamps & Coins
Brunelle Stamps & Coins is the place to bring in your collection for an estimated value. Their professional coin grading service is second to none. The knowledgable staff at Brunelle's are the people to see for the buying and selling of gold and silver coins. They also make it easy for you to sell your gold and silver coins for fair market price.
25 E Broadway #1
Derry, NH 03038
Be sure to check out these coin shops next time you're in Manchester, NH. Please contact us if you know of other coin shops that would like to be listed.