Money Metals is the top-ranked national dealer that both buys and sells precious metals. If you sell your gold to a local dealer near you, you will generally get paid less for your metals as compared to doing your transaction with Money Metals. Learn more about selling to us here.
---
Purchasing (or Selling) Gold and Silver in Milwaukee, WI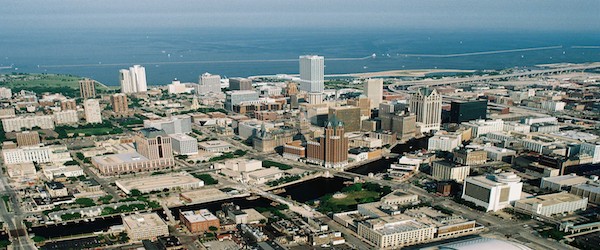 About Milwaukee, WI
Milwaukee is the largest city in Wisconsin with a population of almost 600,000 residents. Since its incorporation in 1846, Milwaukee has undergone major additions including the Milwaukee Riverwalk, several parks, museums, entertainment and sports centers, and much more.
Local Gold and Silver in Milwaukee, WI
The following are dealers in the Milwaukee, WI area. DISCLAIMER: Money Metals Exchange does not vet or endorse any other dealers, so if you decide to patronize any of the following establishments, be sure to do your own due dilligence.
Shorewood Coin Shop
Shorewood Coin Shop buys and sells rare coins in the Milwaukee area, specializing in coins, currency, and supplies.
4409 N Oakland Ave
Milwaukee, WI 53211
Bob's OK Coin Store
Bob has served the Milwaukee area for 20 years, providing a large selection of coins, jewelry, and more.
3058 South 13th Street
Milwaukee, WI 53215
International Gold & Silver Buyers
International Gold & Silver specializes in buying jewelry, diamonds, coins, precious metals, and much more. International Gold & Silver offer free essaying and quotes.
6113 W Bluemound Rd
Milwaukee, WI 53213