Money Metals is the top-ranked national dealer that both buys and sells precious metals. If you sell your gold to a local dealer near you, you will generally get paid less for your metals as compared to doing your transaction with Money Metals. Learn more about selling to us here.
---
Purchasing (or Selling) Gold and Silver in Providence, RI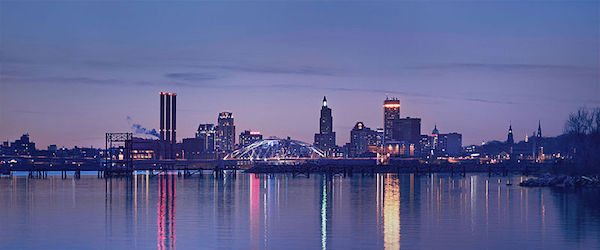 About Providence, RI
Founded in 1636, Providence is one of the oldest cities in the United States. Founded with religious intent and situated on the Providence River, Providence is now home to almost 180,000 residents. Providence is home to several colleges and universities, including Ivy League Brown University.
Local Gold and Silver in Providence, RI
The following are dealers in the Providence, RI area. DISCLAIMER: Money Metals Exchange does not vet or endorse any other dealers, so if you decide to patronize any of the following establishments, be sure to do your own due dilligence.
Arlington Coin
Arlington Coin is a family run shop that has served the Providence area for more than 30 years. Specializing in all things gold and silver (ex: real gold coins) , Arlington Coin also sells bullion bars, assorted coins, paper currency, coin supplies, and more.
140 Gansett Ave
Cranston, RI 02910
American Rare Coin
Family-owned American Rare Coin is a leader in collectible coins, specializing in the sale and purchase of gold and silver coins.
311 Newport Ave
Rumford, RI 02916
New England Coin Exchange
New England Coin Exchange is a family owned and operated small business that has been buying and selling coins in Rhode Island for more than 30 years. They buy and sell ancient and foreign coins and provide free written appraisals and identification services for all your U.S. and foreign coins.
1053 Park Ave
Cranston, RI 02910
D & G Coin LLC
D & G Coin is a Providence based coin shop specializing in buying, selling, and appraising gold and silver for more than 15 years. (gold bar price)
447 Broadway
Providence, RI 02909
Warren Exchange Ltd
Located in historic Warren, RI, Warren Exchange offers more than just coins. With experience in numismatics, jewelry, and antiques, Warren Exchange can help you buy or sell anything of value. Appraisals are always free.
175 Main St
Warren, RI 02885