Money Metals is the top-ranked national dealer that both buys and sells precious metals. If you sell your gold to a local dealer near you, you will generally get paid less for your metals as compared to doing your transaction with Money Metals. Learn more about selling to us here.
---
Purchasing (or Selling) Gold and Silver in Reno, NV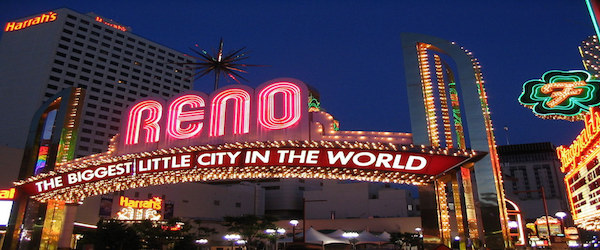 About Reno, NV
Located in North Nevada, Reno is the third most populous city in Nevada with a population of 250,000 Renoites. Reno is named after Jesse Reno, a United States Army Officer who fought in several wars, including the Mexican-American war and the Civil War. Located just east of the Sierra Nevada, Reno was once the gambling capital of the world before being overtaken by Las Vegas.
Local Gold and Silver in Reno, NV
The following are dealers in the Reno, NV area. DISCLAIMER: Money Metals Exchange does not vet or endorse any other dealers, so if you decide to patronize any of the following establishments, be sure to do your own due dilligence.
Northern Nevada Coin
Northern Nevada has a large inventory of US and foreign coins. Northern Nevada was founded in Carson City in 1993 and has since expanded to Reno and Minden.
1280 E Plumb Ln c
Reno, NV 89502
Sierra Coin
For over forty years Sierra Coin has bought gold jewelry, Kruggerands, Canadian Maple Leaves, and much more.
3100 Mill St #112b
Reno, NV 89502
Sierra Silver & Gold Buyers
Sierra Silver & Gold Buyers will buy, sell, trade and consign your gold and silver today.
358 N Virginia St
Reno, NV 89501