Money Metals is the top-ranked national dealer that both buys and sells precious metals. If you sell your gold to a local dealer near you, you will generally get paid less for your metals as compared to doing your transaction with Money Metals. Learn more about selling to us here.
---
Purchasing (or Selling) Gold and Silver in Richmond, VA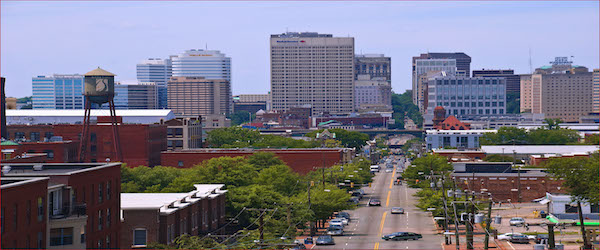 About Richmond, VA
Richmond is the capital of Virginia and is one of the most densely populated cities in the state with a population of almost 225,000 residents. Richmond was founded in 1737 and became the state's capital in 1780. Richmond is home to the US Court of Appeals for the fourth district, the Federal Reserve Bank of Richmond, and several Fortune 500 companies.
Local Gold and Silver in Richmond, VA
Be sure to check out these coin and bullion shops next time you're in Richmond, VA
American Coin
American Coin has established itself as one of the most trusted coin stores in the area. American Coin provides great value for your money and your items. The team at American Coin will make sure you feel comfortable about making a purchase or selling your items.
212 E Grace St
Richmond, VA 23219
Yesterday's Change
Since the late 1970s, Yesterday's Change has served the Richmond area with integrity, offering only the best products for a fair price. Yesterday's Change has a large selection of US coins, currency, bullion, and much more.
429-431 Ridge Rd
Henrico, VA 23229
Capital City Coins & Currency
Capital City Coins has served coin collectors and investors for over two decades. Owner Luke Perrotti is a member of the PNG, BBB, ANA, and other professional numismatic organizations. Capital City offers a wide selection of gold, silver, platinum bullion, graded and ungraded coins and currency, and supplies for collectors of all levels.
8801 Patterson Ave
Richmond, VA 23229
Be sure to check out these coin shops next time you're in Richmond, VA. Please contact us if you know of other coin shops that would like to be listed.