Money Metals is the top-ranked national dealer that both buys and sells precious metals. If you sell your gold to a local dealer near you, you will generally get paid less for your metals as compared to doing your transaction with Money Metals. Learn more about selling to us here.
---
Purchasing (or Selling) Gold and Silver in Saint Paul, MN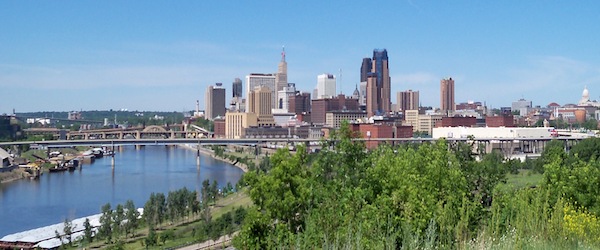 About Saint Paul, MN
Saint Paul is the capital and the second most populated city in Minnesota, with an estimated population of over 300,000 residents. Saint Paul was established along the Mississippi River. Saint Paul is one of the two cities that make up the Twin Cities, one of the largest metropolitan areas in the United States.
Local Gold and Silver in Saint Paul, MN
The following are dealers in the Saint Paul, MN area. DISCLAIMER: Money Metals Exchange does not vet or endorse any other dealers, so if you decide to patronize any of the following establishments, be sure to do your own due dilligence.
Grove Coin & Investment Co
Grove Coin & Investment has served the Saint Paul area since 1962 that buys and sells US coins, world coins, and several types of currency.
8306 Tamarack Village # 401
St. Paul, MN 55125
King's Ransom Gold & Silver
Specializing in gold and silver as well as authenticity testing and appraisals, King's Ransom serves the St. Paul area with precious metals and more.
1202 Payne Ave
St. Paul, MN 55130
West St. Paul Silver and Gold Exchange
Located off of Moreland Ave, West St. Paul Silver and Gold offers cash for your items and buys scrap silver, gold jewelry, and more.
34 Moreland Ave E
West St. Paul, MN 55118