Purchasing (or Selling) Gold and Silver in San Diego, CA
Top Reasons to Do Business with Money Metals Exchange:
Extremely competitive buy and sell pricing
White glove customer service
Most trusted, high integrity
Fast shipping and clearing times
News and commentary on the markets
About San Diego, CA
On the coast of the Pacific Ocean and near the border of Mexico, San Diego is the eighth largest city in the United States and the second largest city in California. "America's Finest City" was established in 1769 and incorporated in 1850.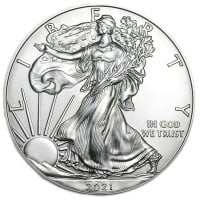 1 oz American Silver Eagle
View Details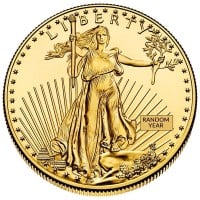 1 oz American Gold Eagle
View Details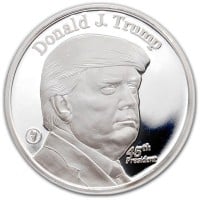 1 oz Trump Silver Rounds
View Details
Local Gold and Silver in San Diego, CA
The following are dealers in the San Diego, CA area. DISCLAIMER: Money Metals Exchange does not vet or endorse any other dealers, so if you decide to patronize any of the following establishments, be sure to do your own due dilligence.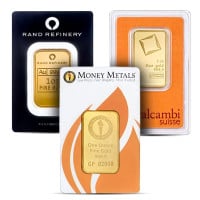 1 oz Gold bar
View Details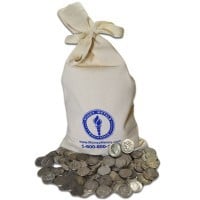 Junk Silver
View Details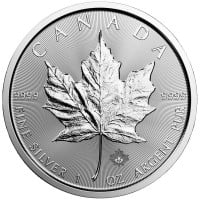 Silver Maple Leaf
View Details
San Diego Coin & Bullion
San Diego Coin & Bullion is a San Diego destination for rare coins, currency and precious metals. They specialize in the buying and selling of all Rare Coins, Currency and Precious Metals, such as Platinum, Gold and Silver.
7420 Clairemont Mesa Blvd #113
San Diego, CA 92111
Cellar Coin Co
Cellar Coin Co. has been part of San Diego's numismatic community since 1972. They buy and sell United States coins and currency, mint sets, proof sets and commemorative coins. They also buy and sell gold, platinum, silver and palladium bullion coins and bars. If you're looking for coin supplies, they sell those too.
1029 Garnet Ave
San Diego, CA 92109
La Jolla Coin Shop
Established in 1964, La Jolla Coin Shop offers currency and precious metals.
7746 Girard Ave
La Jolla, CA 92037
BlueVault San Diego
Like a Fort Knox for the public, BlueVault is the center for anything valuable or important. BlueVault helps you store personal or business property, buy or sell precious metals, or invest in a Gold IRA.
5638 Mission Center Rd #104
San Diego, CA 92108
Gold Trust Store
Gold Trust Store is a U.S. based Precious Metals Trading Company, offering a full range of investment products.
7337 Clairemont Mesa Blvd
San Diego, CA 92111
Presidio Jewelry Pawn
Established in 1976, Presidio Jewelry Pawn serves the San Diego area. For your convenience, and to suit the varied needs of their customers, they will buy, sell (silver and gold coins) and loan.
3555 Rosecrans St #105A
San Diego, CA 92110
Martinez Coin Shops San Diego
Martinez Coin Shop offers free evaluation services. They have a coin expert that will help you find out how much your coin is worth.
255 Third Ave Suite #400
Chula Vista, CA 91910
Treasure Trove
Auctioning coins, collectibles, jewelry & antiques, this venerable spot offers appraisal services.
3538 University Ave
San Diego, CA 92104
Broadway Coin & Stamp Exchange
Broadway Coin & Stamp appraises estates, collections, trusts, albums, and more. They sell and buy U.S. and World coins, gold, silver, platinum, palladium, and more.
473 Broadway
El Cajon, CA 92021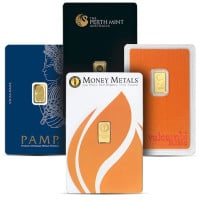 1 Gram Gold bars for sale
View Details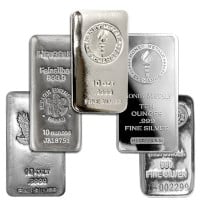 10 oz Silver bar
View Details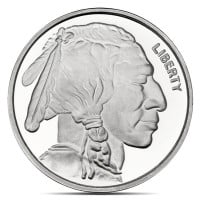 1 Oz Silver Buffalo Round
View Details
White Harlan
2425 El Cajon Blvd
San Diego, CA 92104
United Coin & Precious Metals
Alongside buying gold jewelry, silver jewelry and precious metals (silver and gold bullion bars/coins) generally, United Coin & Precious Metals also provides gold, silver, platinum, and palladium bullion products in all of the popular forms.
950 Silverado St
La Jolla, CA 92037
Poway Coins & Collectibles
Poway Coins & Collectibles will buy your gold. They are located in the Poway Valley Shopping Center at the corner of Poway Road and Community Road in Poway, California.
13372 Poway Rd
Poway, CA 92064
The information provided on this website does not, and is not intended to, constitute legal advice; instead, all information, content, and materials available on this site are for general informational purposes only. Information on this website may not constitute the most up-to-date legal or other information. This website contains links to other third-party websites. Such links are only for the convenience of the reader, user or browser; Money Metals does not recommend or endorse the contents of the third-party sites. Readers of this website should contact their attorney to obtain advice with respect to any particular legal matter. No reader, user, or browser of this site should act or refrain from acting on the basis of information on this site without first seeking legal advice from counsel in the relevant jurisdiction. Only your individual attorney can provide assurances that the information contained herein – and your interpretation of it – is applicable or appropriate to your particular situation. All liability with respect to actions taken or not taken based on the contents of this site are hereby expressly disclaimed. The content on this posting is provided "as is;" no representations are made that the content is error-free.