Money Metals is the top-ranked national dealer that both buys and sells precious metals. If you sell your gold to a local dealer near you, you will generally get paid less for your metals as compared to doing your transaction with Money Metals. Learn more about selling to us here.
---
Purchasing (or Selling) Gold and Silver in Seattle, WA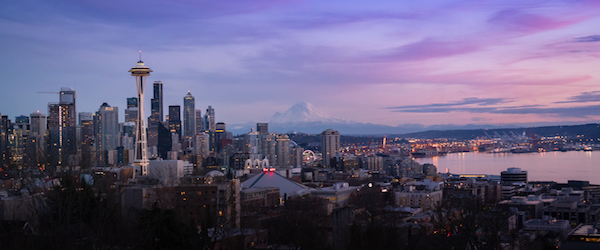 About Seattle, WA
Seattle is a seaport city on the western coast of the United States. Seattle is the most populous city in Washington with almost 725,000 residents. Seattle was originally occupied by Native American settlers for at least 4000 years before the first permanent European settlers. As of 2016, Seattle is one of the fastest growing cities in the United States.
Local Gold and Silver in Seattle, WA
Be sure to check out these coin and bullion shops next time you're in Seattle, WA:
Seattle Coin Shop
The Seattle Coin Shop is a full service coin and bullion dealer established in 1943 in downtown Seattle. Seattle Coin has earned a reputation for being honest and reliable whether you're buying or selling.
7509 35th Ave NE
Seattle, WA 98115
Coin & Stamp Shop
The experts at Coin & Stamp have been in the coin and stamp business since 1961. Coin & Stamp also offers a wide inventory of gold and silver bullion and related products.
725 Pike St # 6
Seattle, WA 98101
Northgate Rare Coin Shop
Northgate Rare Coin Shop has served the Seattle area since 1958. Whether you are selling or buying coins, wanting an appraisal, or just browsing, Northgate Rare Coins offers the expertise and reliability you want when trading your valuables.
11319 Pinehurst Way NE
Seattle, WA 98125
Crown Hill Coin & Stamp
Crown Hill has been selling and buying coins and stamps for over 40 years. Their experience and knowledge will make the buying or selling process go simply, smoothly, and comfortably. Crown Hill will make you a no obligation offer on the spot.
8343 15th Ave NW
Seattle, WA 98117
Be sure to check out these coin shops next time you're in Seattle, WA. Please contact us if you know of other coin shops that would like to be listed.