Purchasing (or Selling) Gold and Silver in Tampa, FL
Top Reasons to Do Business with Money Metals Exchange:
Extremely competitive buy and sell pricing
White glove customer service
Most trusted, high integrity
Fast shipping and clearing times
News and commentary on the markets
About Tampa, FL
The Tampa Bay Area is the second largest metropolis in the state, behind Miami. Over the last several years, Tampa has become a destination city. From 2000-2006, Tampa experienced a population growth rate of almost 15%. Archeologists say that the Tampa Bay area has been inhabited for thousands of years. Tampa is home to arts and culture, entertainment, food, sports, recreation, and more.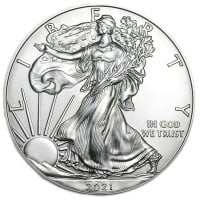 1 oz American Silver Eagle
View Details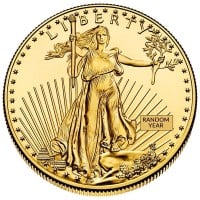 1 oz American Gold Eagle
View Details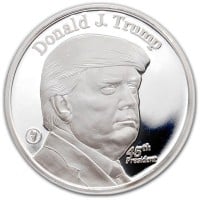 1 oz Trump Silver Rounds
View Details
Local Gold and Silver in Tampa, FL
The following are dealers in the Tampa, FL area. DISCLAIMER: Money Metals Exchange does not vet or endorse any other dealers, so if you decide to patronize any of the following establishments, be sure to do your own due dilligence.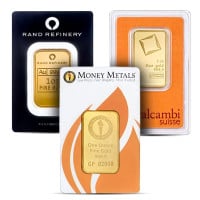 1 oz Gold bar
View Details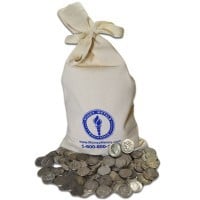 Junk Silver
View Details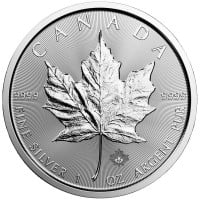 Silver Maple Leaf
View Details
Tampa Coin Exchange
Tampa Coin Exchange has been a full service Florida coin dealer since 1998. Bring in individual pieces or large volumes to sell. Competitive pricing is offered for all coins, bullion, and scrap precious metals and they offer free appraisals.
5873 S Dale Mabry Hwy
Tampa, FL 33611
American Rare Coin Galleries
American Rare Coin Galleries is located in South Tampa at 4901 South West Shore Blvd at the intersection of West Shore and Gandy Boulevards. Owner David Goldsmith has over 40 years experience dealing in rare coins, gold, silver, and other collectables. He has attended over two thousand coin conventions throughout the country, and specializes in certified rarities, including: silver dollars, gold coins, type coins, and modern commemoratives.
4901 S West Shore Blvd
Tampa, FL 33611
Tampa Bay Coin & Precious Metals
Tampa Bay Coin & Precious Metals buys and sells rare coins, precious metals, and many other valuable trinkets in Tampa, Florida. They offer free appraisals on coins and gold pieces, plus, if you're not sure your items are gold or silver, they can test them for free!
5835 Memorial Hwy #10
Tampa, FL 33615
The Gilder Shop
The Gilder Shop offers free appraisals and buys all US and foreign coins.
5802 N Armenia Ave
Tampa, FL 33603
Arthur Yates & Sons Jewelers
Since 1947, Arthur Yates and Son Jewelers has serviced Tampa's jewelry, gold and silver needs, and more.
Check out gold bars for sale.
1708 S Dale Mabry Hwy
Tampa, FL 33629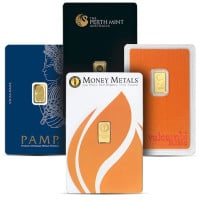 1 Gram Gold bars for sale
View Details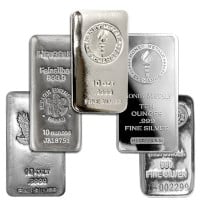 10 oz Silver bar
View Details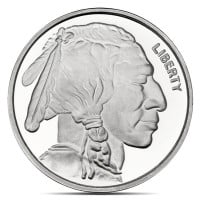 1 Oz Silver Buffalo Round
View Details
A Village Stamp & Coin
Sell coin collections and old paper money at A Village Stamp & Coin, serving Florida and the Tampa Bay Area since 1979.
Bring your coin collection or rare coins to their shop for an expert appraisal and immediate payment. They buy and sell gold and silver coins, bullion, bars, rare coins, copper, platinum, palladium, old currency both U.S. and foreign, rare stamps and certified coins for hobby and investment.
1747 W Fletcher Ave
Tampa, FL 33612
United Gold - Tampa
United Gold - Tampa should be your first and only stop when looking for gold bullion and silver bullion, coins, jewelry and more. They also offer free appraisals.
2128 N Albany Ave
Tampa, FL 33607
Legacy Coins & Collectibles
Legacy Coins & Collectibles is a Tampa Bay coin, currency, and bullion dealer.
Legacy Coins & Collectibles was founded in 2008, offering a wide selection of coins, collectibles, currency and bullion. The shop is owned by Jerry Perrit, former finance professor and owner of Chicago-based Perritt Capital Management. Perritt acquired the business from Art Pinto, who serves as Legacy Coin's General Manager.
1628 N Dale Mabry Hwy
Lutz, FL 33548
The information provided on this website does not, and is not intended to, constitute legal advice; instead, all information, content, and materials available on this site are for general informational purposes only. Information on this website may not constitute the most up-to-date legal or other information. This website contains links to other third-party websites. Such links are only for the convenience of the reader, user or browser; Money Metals does not recommend or endorse the contents of the third-party sites. Readers of this website should contact their attorney to obtain advice with respect to any particular legal matter. No reader, user, or browser of this site should act or refrain from acting on the basis of information on this site without first seeking legal advice from counsel in the relevant jurisdiction. Only your individual attorney can provide assurances that the information contained herein – and your interpretation of it – is applicable or appropriate to your particular situation. All liability with respect to actions taken or not taken based on the contents of this site are hereby expressly disclaimed. The content on this posting is provided "as is;" no representations are made that the content is error-free.
0000