Money Metals is the top-ranked national dealer that both buys and sells precious metals. If you sell your gold to a local dealer near you, you will generally get paid less for your metals as compared to doing your transaction with Money Metals. Learn more about selling to us here.
---
Purchasing (or Selling) Gold and Silver in Tulsa, OK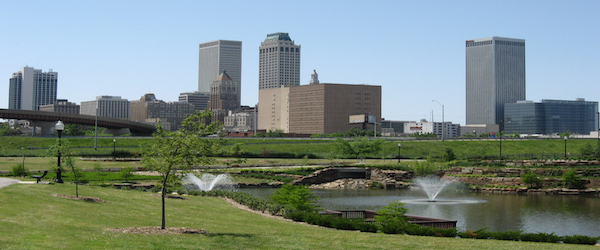 About Tulsa, OK
Settled along the Arkansas River by the Ozark Mountains, Tulsa is the second most populous city in the state of Oklahoma with a population of 400,000 Tulsans. Tulsa was once one of the most important oil hubs in the country.
Local Gold and Silver in Tulsa, OK
The following are dealers in the Tulsa, OK area. DISCLAIMER: Money Metals Exchange does not vet or endorse any other dealers, so if you decide to patronize any of the following establishments, be sure to do your own due dilligence.
Tulsa Gold & Silver
Tulsa Gold & Silver is a full service coin shop that can help any collector with their coin needs. You can find a full line of coin supplies, including holders, books and Price guides. Tulsa Gold & Silver buys silver bullion coins and bars, gold coins and currency every day.
6357 E 41st St
Tulsa, OK 74135
Brookside Coin
Brookside coin is a Tulsa-based coin shop that will buy and sell your gold and silver coins, US currency, silver and gold bars and more.
4240 Peoria Ave
Tulsa, OK 74105