Money Metals is the top-ranked national dealer that both buys and sells precious metals. If you sell your gold to a local dealer near you, you will generally get paid less for your metals as compared to doing your transaction with Money Metals. Learn more about selling to us here.
---
Purchasing (or Selling) Gold and Silver in West Valley City, UT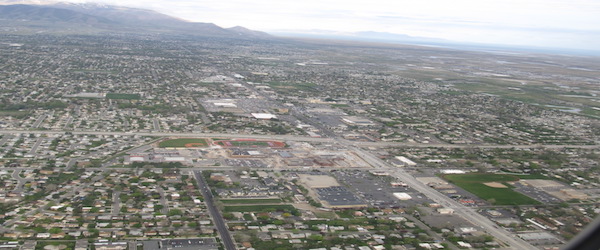 About West Valley City, UT
West Valley City is a suburb of Salt Lake City with a population of almost 130,000 residents, making it the second most populous city in Utah. West Valley City has undergone a number of name changes since its incorporation in 1980 including Granger, Hunter, Chesterfield, and Redwood.
Local Gold and Silver in West Valley City, UT
The following are dealers in the West Valley City, UT area. DISCLAIMER: Money Metals Exchange does not vet or endorse any other dealers, so if you decide to patronize any of the following establishments, be sure to do your own due dilligence.
Ace Coins Inc.
Ace Coins Inc. is a family owned coin dealer servicing the Salt Lake City/West Valley City area offering rare coins, investing, gold bullion, silver bullion, coin collections, and more.
1659 4100 S
Murray, UT 84123
Cascade Refining, Inc.
Cascade has been purchasing your gold, silver, and other precious metals since 1974.
2490 3200 W
West Valley City, UT 84119
USA Coins & Supplies
Visit USA Coins & Supplies for American Gold Eagles, American Silver Eagle coins, Silver Rounds, Silver American Coins, and bullion from around the world.
Murray, UT