Purchasing (or Selling) Gold and Silver in Wichita, KS
Top Reasons to Do Business with Money Metals Exchange:
Extremely competitive buy and sell pricing
White glove customer service
Most trusted, high integrity
Fast shipping and clearing times
News and commentary on the markets
About Wichita, KS
Situated on the Arkansas River, Wichita is home to almost 400,000 residents, making it the most populous city in Kansas. Wichita was incorporated in 1870 but historians estimate that humans settled in the Wichita area as many as 5000 years ago. In the early 1900s, Wichita became an important city for U.S. aircraft development. Many prominent universities, museums, and entertainment arenas are located in Wichita.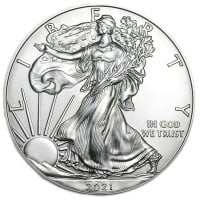 1 oz American Silver Eagle
View Details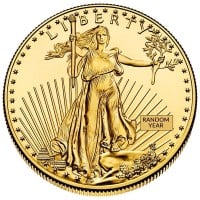 1 oz American Gold Eagle
View Details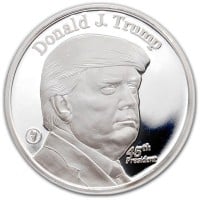 1 oz Trump Silver Rounds
View Details
Local Gold and Silver in Wichita, KS
The following are dealers in the Wichita, KS area. DISCLAIMER: Money Metals Exchange does not vet or endorse any other dealers, so if you decide to patronize any of the following establishments, be sure to do your own due dilligence.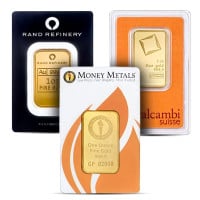 1 oz Gold bar
View Details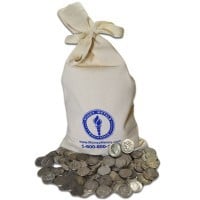 Junk Silver
View Details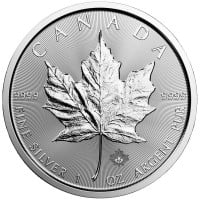 Silver Maple Leaf
View Details
Phil's Coins
Phil's Coins has been serving Wichita for over 25 years in the coin and bullion business. Phil's will buy your gold and silver items, including scrap jewelry. They will make an offer on all US & foreign coin collections regardless of content. If it is made of gold, silver, platinum, or palladium or has numismatic value, Phil's will buy it.
9344 W Central Ave
Wichita, KS 67212
Heartland Coin Gallery
Heartland Coin Gallery makes the process of selling, buying, and trading simple. Family-owned for 54 years, Heartland Coin Gallery is always buys silver coins and bars, gold bullion, numismatic coins and currencies, and more.
2621 N Greenwich Rd
Wichita, KS 67206
Coins & Gold
Coins & Gold is a full service coin business dealing in all aspects of the numismatic industry. They specialize in United States coinage of all denominations, as well as gold and silver bullion and currency.
1855 S Rock Rd #105
Wichita, KS 67207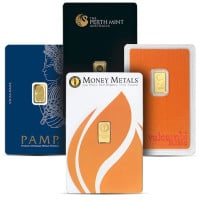 1 Gram Gold bars for sale
View Details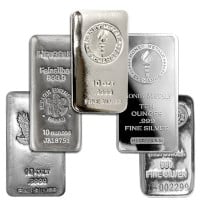 10 oz Silver bar
View Details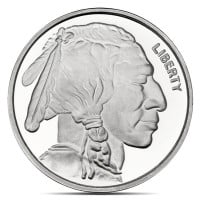 1 Oz Silver Buffalo Round
View Details
Equity Standard Numismatics-KS
Located in Rockford Square, Equity Standard Numismatics of Kansas specializes in U.S. coins, bullion, and other currency. Their inventory is large and continually changing. Equity Standard Numismatics also buys gold bullion bars and coins gold teeth, scrap gold, gold jewelry, platinum, silver, and more.
1855 S Rock Rd
Wichita, KS 67207
Gold and Diamond Traders
Get cash for your gold and jewelry today from Gold and Diamond Traders. Sell your unwanted gold jewelry and get cash fast. Gold and Diamond Traders offers you a quick and safe way to liquidate your unwanted jewelry, coins, and precious stones, regardless of their condition. Since 1989, Gold and Diamond Traders has provided the wichita area with an easy way to get rid of old or unwanted items.
4861 E Harry St
Wichita, KS 67218
Solid Rock Rarities
Specializing in U.S. gold coins, early U.S. type coins, and key dates, visit Solid Rock Rarities to buy, sell, or trade coins and currency.
15200 E Timber Lake Cir
Wichita, KS 67230
The information provided on this website does not, and is not intended to, constitute legal advice; instead, all information, content, and materials available on this site are for general informational purposes only. Information on this website may not constitute the most up-to-date legal or other information. This website contains links to other third-party websites. Such links are only for the convenience of the reader, user or browser; Money Metals does not recommend or endorse the contents of the third-party sites. Readers of this website should contact their attorney to obtain advice with respect to any particular legal matter. No reader, user, or browser of this site should act or refrain from acting on the basis of information on this site without first seeking legal advice from counsel in the relevant jurisdiction. Only your individual attorney can provide assurances that the information contained herein – and your interpretation of it – is applicable or appropriate to your particular situation. All liability with respect to actions taken or not taken based on the contents of this site are hereby expressly disclaimed. The content on this posting is provided "as is;" no representations are made that the content is error-free.