Metals Summary; Dollar Rally Fizzles
Gold and silver both experienced strong gains last week – with gold up almost 3% before closing at $1,680.20, while silver was up slightly more than 3% from the prior week's close before settling at $32.21.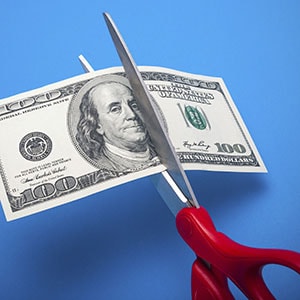 For gold, it was the largest weekly percentage gain since before Labor Day and the second best week for silver during that same time period. Since the last correction – which started September 22nd and lasted a mere 2-3 trading days – gold has seen some consolidation and spent most of the last three weeks between $1,620 and $1,680.
Meanwhile silver has spent nearly all of its time during that period ranging between $29 on the low end and the low $32s on the high end. With both metals currently sitting at the top end of those trading ranges, the next couple of weeks will be interesting to follow, as the precious metals look to break out above these recent resistance levels.
Physical Bullion Premiums and Buying Intensity Fall Back
The upward pressure on premiums in the physical market has subsided a bit over the last few days (after significant increases in late September), but tightness still exists on pre-1965 90% junk silver coins and 100-ounce silver bars. However, the buying frenzy which we experienced during the week following the correction has slowed. This will allow the mints to catch up over the next couple of weeks – after falling behind during the surge.
But owners of physical metal still have not been sellers in any significant way, meaning very little supply is coming onto the secondary market – where ALL of the supply of 90% silver must come. As a result, many dealers have sold out of their inventory in 90% silver bags, although Money Metals Exchange has not... yet. (For a price quote on junk silver or any other product, simply call 1-800-800-1865 or browse our website.)
For now, it appears as though most investors have either already seized on this latest buying opportunity or they are waiting for the next market move to unfold. As is often the case during extended periods of consolidation, demand from physical buyers tempers somewhat as the consolidation drags on.
Commodities Bounce Back while Dollar Rally Fizzles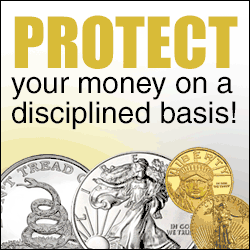 With gold and silver prices firming up, commodities on the whole appear to be coming back into favor among many traders and money managers in recent days. Crude oil and copper have strengthened, suggesting the market may believe the correction was overdone and expects a wave of inflation is just around the corner.
The U.S. dollar – while higher now than a couple of months ago following the S&P downgrade – has failed to break out despite the ongoing and significant issues surrounding the Euro.
The bullish fundamentals underpinning precious metals have not changed. But given the overall uncertainty surrounding all markets, be prepared for some bumpiness and volatility along the way – even in the safest asset class of them all.
---