Gold/Silver Market Update
Gold did well last week – finishing up $33/oz at $1,788. Prices are holding in the $1,775 range today.
Silver seems to have found a new trading range between $33.00 and $35.50. Silver closed up moderately by $0.52/oz for last week, closing at $34.67. Prices are holding above $34.10 today.
European Uncertainty Continues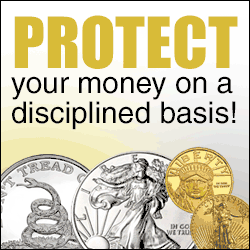 In recent days, the precious metals markets continued to be influenced by news out of Europe. Market sentiment is seesawing between fear and euphoria, as optimism about resolving the Greek and Italian debt crises waxes and wanes. Europeans have grappled briefly with deflationary forces – sparked by austerity and debt default. But like clock-work, another European Union bureaucrat invariably floats a brand new scheme to prevent default and bail out the banks.
Banks may not like the prospect of uncontrolled inflation. However, they are petrified over the prospect of a default. In the end, we believe they will move heaven and earth to keep the newly printed cash and bailouts coming.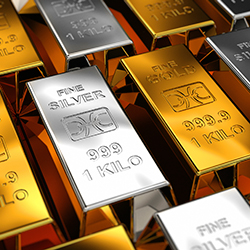 And it looks as though bankers are gaining even more control, not less. The new Greek Prime Minister is a former vice president at the European Central Bank, while the man set to replace Silvio Berlusconi as Premier in Italy is a veteran of Goldman Sachs, the Italian Central Bank, and the World Bank.
The bankruptcy of MF Global is still reverberating through commodities futures markets. MF cleared a significant portion of commodities trades and stands accused of stealing client money to cover its failed bets on European sovereign debt. Frankly, we have been surprised that this blow to confidence in futures trading did not create a larger drag on spot prices, indicating the metals are remaining in the strong hands of those who recognize that the fundamentals are still fully intact.
Current Premiums and Buying Trends
Premiums paid for bullion are down slightly over the past several days. Pre-1965 90% "Junk" silver coins and silver American Eagle premiums are near levels seen prior to the late September buying rush
At Money Metals Exchange, buying activity is stronger – up sharply from levels in mid-October. We have seen an increase in both order size and volume and may see a bit of upward pressure on premiums soon if the current level of demand persists. Selling activity increased as well, but only slightly. Overall, buying continues to outweigh selling by nearly twenty to one.
We Buy Back Too!
We want customers to know that we are here to buy back gold, silver, platinum, and palladium in the common bullion forms. We certainly don't advocate selling at this time, as we think the bull market in metals has years left to run. However, if you decide to sell for whatever reason, we can lock a price with you right over the phone, send a purchase order to confirm the transaction, and pay promptly – as soon as we receive the metal. You will find we are as easy to deal with when you sell as we are when you buy.
---