Paper Selling Met with Physical Buying
Gold and silver markets have been slightly lower during this light holiday trading period. Silver has dropped $1.50 since a week ago, trading at 28.10/oz. this morning. Gold has held up better, now trading at $1,580/oz.
Platinum ($1,400) and palladium ($650) are also on the defensive following last week's modest gains.
The disconnect between price action in the spot market for precious metals and supply-and-demand fundamentals for physical bullion continues. Traders in the futures markets have been selling, which has meant lower spot prices for gold and, especially, silver.
Bullion dealers, including Money Metals Exchange, have seen strong buying and only a limited amount of selling. At the retail investment level, the heaviest physical buying has corresponded with the heaviest paper selling, as bargain hunters capitalize on lower spot prices.
Reinforcing the buying in the bullion markets is the fact that more buyers are standing for physical delivery on their futures contracts – especially in silver. Silver expert Ted Butler notes signs of extreme tightness COMEX warehouse inventories. Available inventory of "deliverable bars" is near a record low level, and Butler describes the turnover of this inventory as "frantic."
This dynamic simply cannot go on forever. Even if the paper sellers win out in the near-term and drive prices even lower in the spot market, they cannot ultimately prevent tightness in available physical supply from generating higher prices in the physical market. The strongest hands are in the physical market, where bullion owners are not being shaken out of their positions. Instead, they are buying on price dips.
Smoke and Mirrors from European Bankers: What Austerity?
Despite lots of posturing in Europe, precious little has actually been done to reduce government spending and the issuance of more debt. European Central Bank (ECB) spokesmen are talking tough while continuing to aggressively expand the ECB's balance sheet behind the scenes. They have intervened time and again over the past few months – the most recent intervention being the purchase of Italian and Spanish bonds. But the precious metals futures markets appear to be overlooking this debt monetization, as euro pessimism drives capital into the U.S. dollar.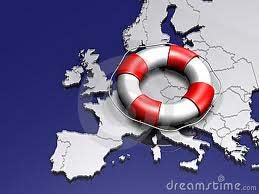 The U.S. has also done nothing to reduce spending or deficits! Yesterday, the Obama administration demanded another $1.2 trillion increase in the debt ceiling. This increase, negotiated as part of last summer's agreement, will be automatic unless Congress votes it down.
Of course, the Super Committee failed to come up with any immediate reductions in spending. The mandatory "cuts" (which are really reductions in rates of government spending growth), such as they are, won't take effect until 2013 – plenty of time for Congress to find a way to circumvent them.
Runaway U.S. debt growth (up 65% since Barack Obama assumed office) is inflationary, especially considering that the biggest buyer of U.S. debt is now the Federal Reserve. The currency is slowly being destroyed, even as it temporarily strengthens against the troubled euro. Regardless of whether nominal dollar strength persists, the dollar will continue to lose value in real terms as long as the federal balance sheet keeps expanding.
The only inflation-proof currency is the precious metals. They are a long-term store of value. In the short-term, counter-trend moves are possible. Savvy long-term investors take advantage of opportunities to buy assets with solid fundamentals when they are selling at discounted prices.
Premiums & Buying Trends
Money Metals Exchange's silver sales outpaced gold sales by a large margin last week in terms of gross dollars. In recent weeks, Money Metals has seen nearly equal sales of both metals, but 70% of our business last week was in silver.
Once again, we have seen very little selling from our customers in either metal.
Premiums are stable, and most products are in stock and available to ship. Inventories of 90% coins remain tight, but lead times for delivery are not excessive.
We Buy Back Too!
We want customers to know that Money Metals Exchange is here to buy back gold, silver, platinum, and palladium in the common bullion forms. We certainly don't advocate selling at this time, as we think the bull market in metals has years left to run. However, if you decide to sell for whatever reason, we can lock a price with you right over the phone, deliver a purchase order to confirm the transaction, and send your payment promptly – as soon as we receive the metal. You will find we are as easy to deal with when you sell as we are when you buy!
Call Money Metals Exchange to Buy or
Sell Precious Metals Coins, Bars, and Rounds. – 1-800-800-1865.
---