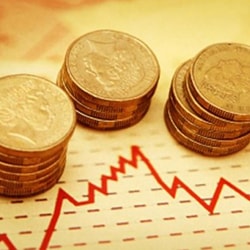 The gold and silver markets were down significantly this past week. It has been a difficult three-week period for bulls, starting with the dramatic sell off on Feb. 29th.
Gold lost $55/oz (3.2%) to close at $1,660. Silver was particularly beaten up, having lost $1.77/oz (5.4%) last week to close at $32.58. The white metal is down 12.4% since its close on Feb. 28th. But even in spite of the recent falloff, silver has still posted a near 17% gain for the year!
Meanwhile, platinum and palladium held up better – especially platinum, which finally overtook gold. Platinum posted its first weekly close above the per-ounce price of gold in six months. Platinum normally sells at a premium to gold (which got as high as 135% in early 2008), so room exists for further upside in the platinum:gold ratio.
Platinum lost only $10/oz (0.6%) last week and closed at $1,676. Palladium was down $13/oz (1.8%) for the week – and closed at $705.
A Worthwhile Reminder from Ted Butler
Longtime silver market analyst Ted Butler has provided some terrific insights recently. Butler, who has led the charge against manipulation in the silver market for 20 years, provided strong evidence that JPMorgan Chase, along with one or two other large commercial banks, can control the COMEX spot price via their highly concentrated short position – having kept prices from rising even further than they already have.
Butler accurately reminds us of what actually happens when JPMorgan and the other big commercial banks game the market. When people see the waterfall declines in the silver spot price like we did on Feb. 29th and again last week, what happens is not what most people think. Most assume that JPMorgan is selling silver relentlessly, driving the price downward. The evidence shows that once selling momentum is triggered, they are often huge buyers.
Coping with (and Profiting from) Rigged Futures Markets
Butler emphasized a couple of key points...
These shenanigans have been going on for decades in the futures markets. The big commercial banks cannot control the overall trend toward higher prices, but unfortunately they can certainly make the ride bumpy.
Investors need to hang on to their position in metals. So how can one do this in the face of such volatility?
Avoid buying precious metals using leverage. Investors who use margin risk getting caught in a situation where they have to liquidate their position at the worst possible time. Even when they are right about the long-term bullish trend, buying precious metals using too much leverage can be devastating to their investment capital when the market moves in the opposite direction in the short term.
Buy physical metal when the price corrects. If the volatile futures markets (which, for now, serve as the global price-setting mechanism for physical metals) cause a fire sale, take advantage of it. And then hold on. Don't let short-term gyrations shake you out of your core physical position.
You don't have to be a victim of the exaggerated volatility caused by leveraged traders. It is possible to profit instead.
Premiums & Buying Trends
Money Metals Exchange had a reasonably busy week of sales, with volume similar to the prior week. Lower prices brought bargain hunters off the sidelines. Silver sales accounted for two-thirds of overall volume. Once again, customer selling activity was next to nothing – less than 1% of buying activity – indicating little concern among holders of physical metal about the mild market correction which occurred.
Premiums on various products were mostly unchanged this past week, although we expect to see upward pressure on premiums for pre 1965 silver coins if silver prices don't bounce back relatively soon. Lower prices tend to tighten supply of this no-longer-minted, but popular form of silver. Few sell, and this drives up the premiums for bags of 90% silver.
We Buy Back Too!
We want customers to know that Money Metals Exchange is here to buy back gold, silver, platinum, and palladium in the common bullion forms. We certainly don't advocate selling at this time, as we think the bull market in metals has years left to run. However, if you decide to sell for whatever reason, we can lock a price with you right over the phone, deliver a purchase order to confirm the transaction, and send your payment promptly after we receive the metal.
You will find we are as easy to deal with when you sell as we are when you buy!

About the Author:
Clint Siegner is a Director at Money Metals Exchange, a precious metals dealer recently named "Best in the USA" by an independent global ratings group. A graduate of Linfield College in Oregon, Siegner puts his experience in business management along with his passion for personal liberty, limited government, and honest money into the development of Money Metals' brand and reach. This includes writing extensively on the bullion markets and their intersection with policy and world affairs.