Q2 Metals Outlook; Historic Coins Now at Melt Value!
Precious metals commence second quarter trading with investors looking for signs of an emergent Q2 trend following weeks of sluggish price action.
Last week was an up-and-down week in the precious metals markets. Ultimately prices wound up essentially flat as gold gained $6/oz, closing at $1,669, and silver rose $0.04/oz to close at $32.32. Platinum gained $4/oz to end weekly trading at $1,635. Palladium was the only metal to lose ground – as has been the recent trend – closing down $9/oz at $652.
Friday also marked the close of the first quarter of 2012. Year to date, gold has gained $104 (up 6.6%), silver $4.52 (up 16.3%), and platinum $235 (up 16.8%). Palladium is essentially unchanged (down less than 0.1%).
Debt Problems Remain in Europe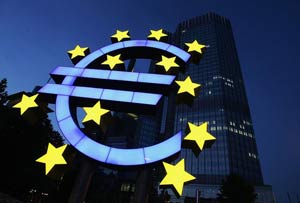 Investors this week will again be paying close attention to news out of Europe. Last week European Central Bank (ECB) officials announced they will need to increase the size of the emergency bail-out fund for member states by the equivalent of a trillion dollars. This was not an unexpected follow through on statements that European authorities will make "unlimited" funds available to European banks on the heels of Greece's restructuring 3 weeks ago.
Additionally, yields on the brand new Greek bonds are in the range of 20%. The market lacks any confidence that the problems in Greece have been solved.
Yes, Pre-1933 Gold Coins CAN Be Purchased at Bullion Prices (There's No Need to Pay More)
Money Metals Exchange has long warned precious metals investors to steer clear of collectible coins and the enormous premiums their peddlers charge. The fact is that many historic gold coins are not "collectible" – at least not in the sense that justifies paying prices way over their melt value.
One example is the $10 Liberty gold coins from the 19th Century that come back to market lightly polished, obliterating any true numismatic value. But these 90% gold coins are still historic, constitutional money once used in America. One might consider these coins as the gold equivalent to "junk" silver (aka pre-1965 90% coins that are basically worth their melt value).
Money Metals Exchange can offer the $10 Liberty (minted from 1866-1907 and containing .4838 troy ounces of gold) in the range of just 6% over the coin's gold melt value. Therefore, the premium on these coins is even lower than for comparable fractional-size American Gold Eagle bullion coins that are sold by Money Metals and others in enormous quantities.
In addition to the $10 near-half-ounce Libertys, we have other popular denominations available as well. Please note that Money Metals Exchange would absolutely not be offering these types of coins if it were not for the attractive bullion-like premiums. Right now, these antique coins are super cheap, and whatever premium that existed in the past has essentially evaporated.
Sadly, even though true market prices on polished/non-slabbed $10 Libertys are near their melt value, most dealers are still trying to sell them at jacked-up prices – 25% or more over their melt value. What a disgrace!
If you wish to purchase these historic fractional gold coins at prices just over the spot price, give us a call at 1-800-800-1865.
Premiums and Buying Trends
Money Metalsnormally sells twice the dollar value in silver relative to gold, but last week's sales of gold amounted to closer to 50% of the overall weekly volume. Gold sales were boosted by some larger orders.
Premiums on bullion products remain low, with no significant changes to report on any of our most popular items in any of the precious metals.
We Buy Back Too!
We want customers to know that Money Metals Exchange is here to buy back gold, silver, platinum, and palladium in the common bullion forms. We certainly don't advocate selling at this time, as we think the bull market in metals has years left to run. However, if you decide to sell for whatever reason, we can lock a price with you right over the phone, deliver a purchase order to confirm the transaction, and send your payment promptly after we receive the metal.
You will find we are as easy to deal with when you sell as we are when you buy!
Call Money Metals Exchange to Buy or

Sell Precious Metals Coins, Bars, and Rounds.– 1-800-800-1865.
---