Poor Jobs Report Boosts Metals; India Gold Demand Rebounds
The precious metals markets emerge from the holiday weekend looking to rebound from a mostly negative week. As the market took a brief hiatus in observance of the Good Friday holiday, all metals were down on the week.
Gold declined $36 to close at $1,633, while silver fell $0.46 to close at $31.86. Although both metals did fight back after bottoming out during Wednesday's trading, a day which saw gold drop to nearly $1,610 and silver flirt with $31.00.
Platinum also came under pressure and dropped $33/oz to close at $1,602. Palladium fared better than the other precious metals, but also dropped some ($6/oz) and ended the week at $646.
Bipolar Markets Addicted to Monetary Stimulus
The sell-off in metals last week was precipitated by the release of the Federal Open Market Committee meeting minutes. The minutes, taken during their March 13th meeting, seemed to downplay the likelihood of additional Quantitative Easing (QE), more aptly described as creating dollars out of thin air to buy government bonds. This news is 3 weeks old. However, these days the futures markets are more bipolar than usual – alternatively thrilled with improved prospects of more QE and then dismayed when those prospects diminish.
The Fed adds to the confusion. Bernanke, or one of his cohorts, is out in front of the media providing new hints that directly contradict the hints they provided the week before. The fact that so many banks, investors, and money managers allow themselves to be whipsawed by Fed statements is a powerful indication of just how addicted markets have become to QE.
Welcome to the new bizarro world where, short term, bad news is better for commodities and precious metals than good news. Bad news increases the chances of QE. Precious metals are showing strength today based on a disappointing jobs report that came out Friday when the markets were closed.
Make no mistake – more monetary easing in some form is coming. The Federal Reserve printed fresh cash to buy an astounding 61% of all new Treasury debt issued in 2011. If the Fed isn't buying in 2012, who will replace them? The Chinese? Their holdings of US debt are falling. The European Central Bank? They are pretty well occupied printing and buying their own bonds.
Gold Buying Strike Ends in India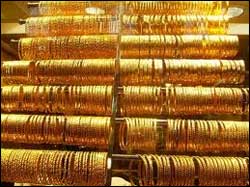 Indian jewelry makers and gold importers succeeded in their bid to get the Indian government to reconsider new taxes on gold imports and most gold jewelry. Three weeks ago, officials doubled the tax on imports and instituted and additional excise tax on unbranded jewelry. Jewelry makers and retailers revolted by going on strike – refusing to buy gold. Yesterday, they canceled the strike based on assurances that government would likely scrap the new taxes. India is the largest gold market in the world.
Premiums and Buying Trends
While Wednesday's big correction did bring in some strong buying, the usual dip-buying volume was muted compared to similar days over the past 3-6 months when similarly noteworthy declines in the price had previously brought out hordes of value investors looking for a good buying opportunity.
For the week, silver sales dominated gold sales at Money Metals by a huge margin. As has been the recent trend, when silver dips below $32 physical buyers find it hard to pass up the relative value of silver and generally prefer it to gold.
On the whole premiums were mainly unaffected and unchanged. But as mentioned in recent market update emails, we have seen upward pressure on premiums of 90% junk silver throughout the industry. Many holders of this popular form of silver simply to do not want to sell when the price drops like it did this past week. Fortunately, Money Metals has lined up a very good supply of this product and has been able to avoid premium increases. But that may change if we don't see a quick rebound in the market, or get a further price drop to cause the supply of 90% bags to really dry up.
We Buy Back Too!
We want customers to know that Money Metals Exchange is here to buy back gold, silver, platinum, and palladium in the common bullion forms. We certainly don't advocate selling at this time, as we think the bull market in metals has years left to run. However, if you decide to sell for whatever reason, we can lock a price with you right over the phone, deliver a purchase order to confirm the transaction, and send your payment promptly after we receive the metal.
You will find we are as easy to deal with when you sell as we are when you buy!
Call Money Metals Exchange to Buy or Sell Precious Metals Coins, Bars, and Rounds.– 1-800-800-1865
---