Fed to Devalue Dollar; Gold/Silver Savings Plan Opens
Precious metals had an interesting week of trading last week, with some continued volatility – particularly around the Fed meeting that concluded Wednesday.
After the markets had a chance to digest the Fed's statement which included a reassurance that the Fed funds rate would remain at essentially zero through late 2014, the metals markets rallied. A mid-week test of major lows with strong rallies off those lows could mean the bottom in prices is now firmly in.
Gold outperformed – gaining $21/oz (1.27%) to finish at $1,664. Silver lost $0.39/oz (1.23%) and closed at $31.30. Platinum gave up $7/oz (0.4%) and settled at $1,579. Palladium gained $8/oz (1.2%) and finished at $687.
Despite trending modestly lower since February, all precious metals have held onto the solid gains seen in January and remain in positive territory for the year:
Gold: +6.3%
Platinum: +12.8%
Silver: +12.3%
Palladium: +4.6%
Good News Is Good, Bad News Is Better
In a world where economies are now totally dependent on government intervention and stimulus, we find that short-term market action is less driven by fundamentals and more driven by expectations on the timing and size of the next interventions by central banks.? The action in the copper market on Friday perfectly illustrates this bizarre dynamic.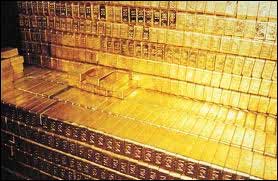 Copper, the bellwether of economic performance, surged on Friday – not because of data pointing to economic growth, but because of a disappointing report on GDP. The GDP growth in the first quarter came in at 2.2% on expectations of 2.6% – a substantial miss.
Historically, that sort of miss would have hit copper prices hard. These days, such news actually boosts prices as investors figure it increases the odds that Ben Bernanke and his fellow central bankers worldwide will rush to the rescue with another money printing campaign.
Central Banks Buying Aggressively
Trading activity at bullion dealers catering to the retail market is down from the levels of past few years. Retail investors may be a bit worn out by the sluggish market action.? The metals haven't been able to break out of a 9-month trading range following gold's run to $1,900. We've seen prices start to trend higher, only to get whacked and give up the gains built over a period of weeks in a matter of a day or two. It's exhausting for some investors, and it takes a toll on confidence.
But central banks have been buying physical gold aggressively. Central bank purchases exceeded 500 tons in 2011, making them net buyers of gold for the second straight year after 20 years of net central bank selling. That buying trend is continuing in 2012, according to an IMF report issued last week. Mexico, South Korea, ThaiGland, Philippines, Russia, Colombia, Belarus, and Kazakhstan all added heavily to their gold holdings in March.
ALERT: "Open Enrollment Week" for Monthly Gold/Silver Savings Plan
Take the guesswork out of gold and silver purchases! Join Money Metals Exchange's monthly plan during Open Enrollment Week and rack up free silver, free shipping, and two chances each day to win free gold.
Here's what our popular monthly bullion accumulation plan offers: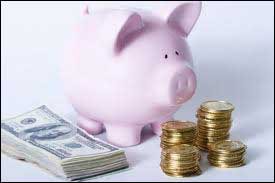 Monthly Dollar-Cost Averaging: The Smartest Way to Begin!
Highest Available Purity Gold and Silver – .999 to .9999
The Most Gold and Silver for Your Money – Barely above Melt Value!
Automatically Save in Time-Tested Hard Assets, Not Sinking Dollars
Stop, Re-start, or Sell Back Any Time You Wish – No Hassles!
Free Shipping on Your First Order
Guaranteed 1/2 oz. silver bonus for EVERY enrollee, PLUS 2 DAILY WINNERS of U.S.-minted 1/10 oz. solid gold rounds during our limited-time Open Enrollment Week!
Join the growing national movement of citizens who are protecting their savings using gold and silver. And the more than 1,630 other Money Metals Exchange customers who have already signed up for our monthly precious metals savings plan.
Premiums and Buying Trends
The gold:silver ratio shot up to 53 to 1 this past week. With silver looking cheap relative to gold, silver buyers out-spent gold buyers by a huge margin at Money Metals Exchange (we also had special promotion on pre-1965 90% silver coin bags). Overall, premiums have held steady.
Be sure to keep an eye on our emails for more announcements of special promotions and pricing. Our wholesalers are getting aggressive in offering good buys given the overall market slowness. These market conditions are creating opportunities for you!
---