Fed Causes Volatility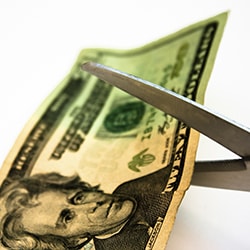 After an impressive breakout above key resistance levels, precious metals prices retreated for a couple days in reaction to comments from the Fed. But the metals still appear to be gathering momentum for a push to higher levels.
In congressional testimony last Thursday, Federal Reserve Chairman Ben Bernanke downplayed the immediate need for more easing, which helped feed a short-term reversal in sentiment. The lousy jobs report on June 1st and the escalating crisis in Europe drove gold to $1,640 and silver to $30, because traders felt the Fed would quickly move to stimulate the economy with loose money. But Bernanke's remarks threw a bit of cold water on that notion, and prices pulled back.
This morning, gold is holding above $1,585 and silver above $28.50.
Dollar Strength Increases Pressure on the Fed to Devalue
The U.S. Dollar Index fell slightly last week, after having strengthened mightily against other non-backed currencies in May. Europe and China had temporarily pulled ahead in the worldwide race for monetary devaluation.
China made a surprise interest rate cut last week, on top of recent reductions to bank reserve requirements. And the Europeans just announced a bailout of Spanish banks on Saturday. The Greeks will hold another round of elections on June 17th, and any new government may well be looking to re-negotiate more favorable terms in their own bailout.
These developments are already priced into the market, and the "risk off" trade favoring the U.S. dollar appears ready to reverse in the short term. The Federal Reserve does not appear willing to allow the world's reserve currency to rise significantly in the medium to long term.
Historic Coins Still Available
For the moment, Money Metals is still able to offer historic gold coins, including the $2.50 Indian, $5, $10, and $20 Liberty head coins, and certain foreign issue coins such as the French and Swiss 20 Franc coins at exceptionally low premiums. These premiums range between 3% - 6% over the coins' melt value – less than prices charged for fractional American Eagle bullion coins and roughly the same as the one-ounce American Eagle or Canadian Maple Leaf.
Normally, these historic coins should be avoided because of the exceedingly high premiums charged by dishonest numismatic coin salesmen. However, today presents a rare opportunity to get coins with historic significance in smaller than one-ounce denominations at a steep discount. But for pricing and availability, customers must call 1-800-800-1865 to speak with one of our precious metals specialists for the up-to-the-minute info.
Premiums and Buying Trends
Money Metals Exchange's current special pricing on historic gold coins has skewed buying activity in favor of gold this past week, as volume for the yellow metal outweighed silver by about 2 to 1. Customer selling activity remains inconsequential (less than 8% of volume).
Supply of pre-1965 90% silver coins remains limited, forcing premiums higher once again as we open for business this week. Premiums for this product have risen over $0.50 per ounce during the past few weeks. For the time being, there are adequate supplies of most other products, which means their premiums are stable.
---