Euro Survives; Will Fed Spark a New Gold Rally?
Precious metals are poised for an exciting week, as the Greek elections and a Federal Reserve meeting bring big headlines.
Metals prices ended higher last week, as traders responded to rate cuts in England and dovish talk from other central banks. Sources inside the G-20 suggested that central banks worldwide have established a coordinated plan to provide whatever cash may be needed in the event of a European monetary crisis.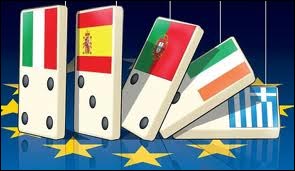 Of course, there are plenty of possibilities for a calamitous financial event in the near future.? The newly elected Greek government is expected to stay with the Euro but wants the bailout money to keep flowing. Spain and Italy remain on the brink. Moody's downgraded five Dutch banks last week. Portugal and Ireland are already looking to re-negotiate their bailout packages based on the highly favorable terms recently granted to Spain.
The Federal Open Market Committee meets on Tuesday and Wednesday, and weakening economic numbers in the U.S. increase the likelihood that Wednesday's Fed statement could signal more central bank intervention, sparking another rally in gold and silver.
In terms of the price action in the metals, for the week gold added $32 (+2.0%) to close at $1,628/oz. Silver managed a more modest gain of only 21 cents (+0.7%) and closed Friday at $28.76. Platinum was the big winner in the metals for the week, gaining $53 (+3.7%) and settled at $1,490/oz. Palladium closed the week at $632/oz, posting a gain of $12 (+1.9%).
Pre-1965 90% Coins in Tight Supply
Inventories of 90% U.S. silver coinage (aka "junk silver") are in tight supply. Money Metals is now quoting some lead time to deliver some of the larger-size bag orders, as are other national dealers, and premiums have risen dramatically. Market dynamics for these coins differ from other silver products because they aren't making more of them, meaning 100% of the inventory is supplied by the secondary market.
It is common to see premiums rise in response to big price corrections, since those who own 90% silver are reluctant to sell and often prefer to hang on. Certainly, with silver prices having been held below $30/oz for several weeks now, there are lots of investors sitting on their 90% coins in anticipation of higher prices.
Premiums also tend to rise on these coins whenever fear is driving buyers into the silver market. As people begin worrying in earnest about economic and monetary catastrophe, they start buying metal suitable for barter and trade. In these situations, their first choice is often pre-1965 silver coins. These coins are ideal for barter because of their small denominations and recognizability. Premiums rose sharply leading up to Y2K and once again at the height of the 2008 financial crisis.
We may now be witnessing the early stages of a similar fear cycle which drives up premiums on this form of retail silver, as events in Europe and worsening economic data in the U.S. and around the world continue to hammer investor sentiment.
Premiums and Buying Trends
Money Metals had another very solid week of customer buying last week. Activity, skewed overwhelmingly toward buying (as usual), is double the average levels we saw during the first few months of the year. Events around the world may conspire to upset the normal summer doldrums once again this year, as was also the case last year during the U.S. debt ceiling debacle.
As mentioned above, premiums on 90% silver are up and buyers can expect a bit of a delay in delivery on any order of size for that particular product. Premiums on other silver products such as rounds and Eagles have not risen, and inventories are in good shape. Premiums are also flat on the popular gold bullion products, and availability is no problem for the most popular forms of the yellow metal.
Answering Reader Questions about Precious Metals
At Money Metals Exchange, we believe a significant part of our mission is to educate customers and the public at large about the many aspects of the precious metals market. Recently, we answered a number of thought-provoking questions from customers.
---