The precious metals markets (and commodity markets on the whole) got rattled by a disappointing Fed policy statement last week. For the near term, Fed Chairman Ben Bernanke failed to live up to expectations for more Quantitative Easing, and metals prices fell thereafter.
For the week, gold lost $54/oz (3.3%), closing at $1,574. Silver, the worst performer among the metals, gave up $1.81/oz (6.3%) and finished at $26.95. Platinum fell $49/oz to $1,441 (down 3.3%) and palladium dropped $19/oz (3.0%) and closed at $613.
We will be watching closely to see if gold and silver can rebound, should they test lower support levels. Silver is very close to what has been very strong support around $26.50 to $26.75.
Gold has whipsawed above and below $1,600 support/resistance twice this month, frustrating bulls and bears alike. Maybe the third try is a charm. Gold can be expected to find strong buying, including from Asian central banks, in the $1,530 to $1,550 range. Both metals have bounced off of these levels multiple times in the past 9 months, so odds are that buyers will emerge there. Should prices break decisively below near-term support levels, a larger downleg could commence.
But the mining stocks are suggesting that bullion is more likely in the process of bottoming out. While silver prices broke slightly below their May lows late last week, the Global X Silver Miners ETF (SIL) held comfortably above its May nadir, creating a bullish divergence.
Another Storm Is Brewing
The index of leading economic indicators peaked in April and is now headed lower. It reflects a long string of negative data about the U.S. economy. The most recent employment report was a disaster. The Philadelphia Fed published its regular report on economic activity last week and the details were ugly. Many S&P 500 companies are lowering guidance on their anticipated earnings. And, on Thursday, Moody's downgraded the credit worthiness of 15 of the world's largest banks.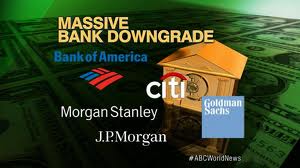 This fall, we expect the spotlight to shine on our own government's funding crisis. Given the current trajectory, even the disinformation specialists at the Bureau of Labor and Statistics may have to acknowledge that the U.S. economy is back in recession.
The Treasury will hit the debt ceiling, perhaps in September, forcing another contentious debate in Congress. A debate which promises even more hysterics than unfolded last July when politicians battled over raising the debt ceiling. This time politicians will be posturing for the upcoming November elections. Congress will also have to contend with the "fiscal cliff" as Bush era tax cuts expire at year's end.
When the crisis shifts back to the U.S., where will investors flee? Currencies are being devalued to address the extraordinary high levels of debt in virtually all countries, and the U.S. is in no better shape. Global investors concerned about paper currency debasement will reach for gold and silver, because they are safe-haven currencies that cannot be devalued with a computer keystroke.
Pre-1965 90% Coin Supplies Dwindle
Premiums on pre-1965 silver, otherwise referred to as junk silver, continued to rise last week as available inventories shrunk. Money Metals Exchange expects to have to stop taking new orders for half dollars this week, unless we can find additional supply. Buyers of dimes and quarters can expect significant lead times -- especially for larger orders.
Falling silver prices make the holders of the 90% silver coins reluctant to sell, preferring to wait for higher prices. The best way to obtain silver right now is by purchasing .999 silver rounds and cheap silver bars for sale -- there are no delays, and prices are low.
Gold:Silver Ratio Continues to Climb
The gold:silver ratio has risen steadily over the past several months, as it currently nears 60. ILB continues to expect silver to outperform over the long run. Ultimately, we forecast the ratio will drop below 20 before the end of the secular bull market -- which means that silver would outperform gold by 200% from here.
Above-ground silver inventories remain at very low levels and industrial demand for silver adds to the bullish case -- a quality that gold lacks. In the short run, however, especially while we're waiting for the official announcement of more QE from the central bankers, it's possible that the gold:silver ratio will remain close to what it is now, or even edge higher in gold's favor. But anyone looking longer-term will likely be happier buying silver while it's still possible to do so at about 1/60th the price of gold.
Premiums and Buying Trends
Trading activity soared last week as bargain hunters saw the big price drop as a buying opportunity. Sales of silver outweighed sales of gold, though by less than the 2 to 1 ratio to which we've grown accustomed. Customer selling amounted to less than 1% of customer buying volume.
Premiums on 90% silver rose again last week, while premiums on other popular bullion products remained fairly steady. If buying activity continues at the level we saw last week, we'll begin seeing upward pressure on premiums shortly. Dealers will be bidding them up to in order to get access to needed inventory.

About the Author:
Clint Siegner is a Director at Money Metals Exchange, a precious metals dealer recently named "Best in the USA" by an independent global ratings group. A graduate of Linfield College in Oregon, Siegner puts his experience in business management along with his passion for personal liberty, limited government, and honest money into the development of Money Metals' brand and reach. This includes writing extensively on the bullion markets and their intersection with policy and world affairs.