Gold and Silver Pop; Autumn Rally Imminent?
On Labor Day, gold and silver prices added to last Friday's big gains – benefiting from short covering, bullish technicals, and dovish comments from Fed Chairman Ben Bernanke.
In last week's trading, gold added $21 (+1.3%) to finish at $1,692/oz – the highest close since March and just short of the key $1,700 mark. The metal gained 4.5% in August and is now up nearly 8% for the year. Silver performed best, putting on $0.91/oz (+2.9%) for the week and closing at $31.76. (It added $.36 more in light trading on Labor Day to clear the $32 level.) Silver finished up 12.6% in August and now stands about 14% higher year to date.
Through yesterday, platinum held firm at $1555/oz while palladium fell $24 (-3.7%) since the beginning of last week, settling at $633/oz.
We'll get a report on U.S. automobile sales this week, and many economists expect positive numbers. The potential for improving auto sales and continuing strife at South African mines (where most of the world's supply comes from) make for an interesting speculative opportunity to bet on higher platinum and palladium prices.
Federal Reserve Telegraphs More Money Printing
Fed Chairman Ben Bernanke finished the Jackson Hole Economic Symposium on Friday and delivered his annual speech. Gold and silver sold off immediately following the speech, because Bernanke didn't actually announce a new "Quantitative Easing (QE)" program. But the sell-off lasted only a few minutes before markets turned around and surged. Once investors digested the speech, they determined that more QE is likely to be announced soon.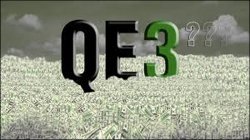 The Fed has a history of telegraphing big policy moves at this annual meeting in Jackson Hole, Wyoming – with 2010 being a major example. That year, the Fed announced QE2. Gold rallied nearly $700 in the following 12 months for a gain of more than 50%!
This year's Bernanke speech focused on weakness in the labor markets. He expressed "grave concerns" about continued high unemployment. He gloated about how the Fed's prior policy initiatives supposedly helped job growth – citing studies that show QE1 and QE2 created 2 million jobs. We're more than a little skeptical, given that understated government statistics have still reflected an unemployment rate above 8% for nearly 4 years. ?But the important thing is that Bernanke believes his actions can solve America's pernicious unemployment problem, and he left the door wide open for additional monetary easing.
This week, the U.S. Department of Labor (DOL) will release its August jobs report. A Marketwatch.com survey of economists puts the consensus at 120,000 net new jobs created for the month – down from 163,000 in July and nowhere near enough to put a dent in the true unemployment rate (particularly in light of slow-but-steady population growth).
If DOL's employment report beats expectations, precious metals prices could pull back, as investors will perceive lower odds of action from the Fed. Alternatively, if the number misses expectations, we can expect to see the metals continue to climb.
Money Metals Deeply Respects the Privacy of Your Transactions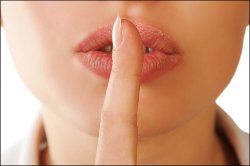 One of the most common questions our precious metals specialists get from customers is: " Will you be reporting my purchase?"
It's a great question and completely understandable given the sordid history our government has in confiscating gold bullion and restricting its ownership. A lot of customers remember very well that it was illegal to own gold bullion coins and bars from 1933 to 1971. They are suspicious of bureaucrats who may look at gold and silver as a threat to the dollar or as an irresistible target for higher taxation.
Customers should know that we share their interest in privacy and will report a transaction only if absolutely required by law. The fact is, it is extremely unusual for disclosure requirements to be triggered. After tens of thousands of transactions, we have only had a legal obligation to report fewer than five. We encourage customers to visit our website for details on our non-disclosure policy, which lists the extremely rare types of trades that will require reporting.
---