Gold/Silver Breaking Out as Fed Readies Pump
Precious metals prices surged for the third straight week and enter the new week supported by the best looking technical charts seen in months. If Federal Reserve chairman Ben Bernanke delivers the new QE program investors expect this week, the price gains should continue in earnest.
We're seeing a major shift in sentiment in the gold and silver markets. The speculative money and momentum traders are returning their focus to precious metals – although not yet in full force – and will likely provide the fuel for a big price run-up now in its early stages.
Gold closed up $44/oz (+2.6%) last week at $1,736, easily besting the important $1,700 level. Silveroutperformed once again, putting on $1.96/oz for the week (half of it on Friday) and finishing at $33.72 – a whopping 6.2% weekly gain.
Platinum and palladium both performed well, after falling behind gold and silver the prior week. The platinum price rose $42/oz (+2.7%) and closed at $1,597. Meanwhile, palladium added $25/oz to finish at $658 (+3.9%).
FOMC Meeting This Week – Expectations of Fed Action High
Metals markets clearly anticipate the Federal Reserve will either announce more monetary easing during this week's Federal Open Market Committee (FOMC) meeting or hint strongly at more stimulus forthcoming in the near future.
Friday's jobs report was lousy. Now we've seen plenty of lousy jobs reports, but this one is significant because of its timing.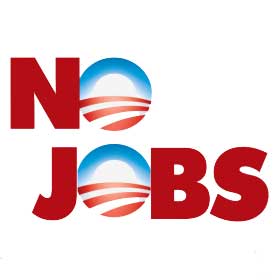 Bernanke expressed "grave concerns" about the labor market at his annual speech Jackson Hole, just one week prior. In those remarks, he congratulated himself for the success of prior Fed money-printing operations in supporting jobs and reaffirmed the Fed's commitment to act again. Last week's jobs report should provide just the call for help Bernanke's been waiting for.
We've had plenty of jawboning from the Fed since the expiration of the last QE program – each Fed action or statement has seemed to have less and less impact. That said, although interest rates are already near zero, it appears there is no limitation on the Fed's ability to print new money using unconventional methods other than the self-control of Fed officials.
Political pressure for the Fed to act is mounting. The economy and jobs remain the central issues in the Presidential election. Senator Chuck Schumer (D-NY) told Bernanke to "get to work" during a recent Bernanke visit to Capitol Hill.
It should come as no surprise that gold and silver analysts expect another massive money printing campaign will be announced very soon.
European Central Bank Announces "Outright Monetary Transactions"
European Central Bank (ECB) chief Mario Draghi announced on Thursday that the ECB intends to buy unlimited quantities of shorter duration bonds from member nations. He called the new program "Outright Monetary Transactions" (OMT). The announcement reaffirms the commitment of bureaucrats everywhere to attempt to look credible by labeling their desperate interventions with official-sounding terms – even though they are generally the same thing (money printing).
In any event, Draghi's "OMT" represents a significant new development. It is the first time the ECB claimed "unlimited" authority to print and buy bonds. The action is a last-ditch effort to control borrowing costs for nations such as Italy and Spain, where interest rates demanded by investors are spiraling upward. Although the Friday jobs report here in the U.S. drove most of the significant move in the precious metals markets to close the week, some of the recent gains should also be attributed to Draghi's announcement.
Sound Money Debate Goes Mainstream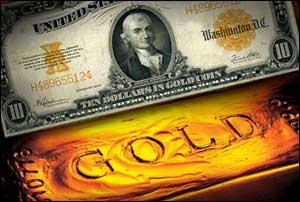 Republicans called for a study of "possible ways to set a fixed value for the dollar" as part of the party platform adopted during the recent national convention. The study Republicans are calling for is reminiscent of the "Gold Commission" established in the early 1980's on the heels of the last big bout of inflation. It is evidence that the grassroots pressure for "sound money," and the discipline it imposes on politicians, is building.
The addition of honest money to the GOP platform does not mean we'll see party leadership actually supporting the cause. But those who have been supporting it, such as Congressman Ron Paul (R-TX), look increasingly wise.
The proponents of some form of metallic backing can no longer be marginalized. The idea is gathering momentum. Polling by Rasmussen in October 2011 showed a gold standard supported by a plurality of Americans. Support for sound money should continue advancing as inflation batters its way through our government's phony attempts to disguise it.
Adopt Your Own Gold Standardwith Money Metals' Monthly Accumulation Program
Don't count on politicians to do the right thing and reinstitute a gold standard – at least not until it is too late for holders of dollars. You can institute your own personal gold (and silver) standard today.
Money Metals Exchange's Monthly Accumulation Program is a simple, disciplined, and automatic way to save in hard money and avoid pinning your hopes to the failing dollar. You have to protect your own wealth – no one else is going to do it for you. And now is a great time to enroll.
We recently added options to purchase the 1 oz. silver American Eagle and 1/10th oz gold American in the Monthly Accumulation Program. Regardless of whether you buy American Eagles or our beautiful gold and silver rounds, you will be converting your saving to something real and tangible – delivered to your doorstep with an absolute minimum of cost and zero hassle.
---