The gold and silver bulls and bears trading in the big exchanges fought each other to a stalemate once again last week. But metals prices appear to be stalling out after failing to overcome important resistance levels.
Gold closed $9 higher last week at $1,782/oz, but dropped $10 this morning. Silver was essentially flat last week, but has fallen 61 cents to $34.00 this morning.
Platinum and Palladium both chalked some nice gains last week, some of which has been given back this morning. Platinum is holding at $1,693 and palladium is at $658.
Still Battling Resistance at $1,800 for Gold and $35 for Silver
Both gold and silver have made several unsuccessful attempts to break through their big overhead resistance levels. Silver actually traded just above $35 for a brief time on Thursday. However, the positive jobs report on Friday created a bit of a sell-off in the metals which continued this morning – evidence that big traders remain obsessed with Quantitative Easing. They felt the brighter-than-expected report would reduce odds of additional stimulus.
Yes, QE4 is already being discussed! Adam Parker, Morgan Stanley's Chief U.S. Equities Strategist expects the Fed will be back soon with another program because the one just announced may prove too small to be effective. Meanwhile, Chicago Fed President Charles Evans – who was instrumental in making the case for QE3 – is himself beginning to hint at QE4.
We aren't quite certain why the Fed would bother announcing another program. The program they recently announced was designed to be unlimited – both in size and duration. If they decide to print more, they have already granted themselves license to do it. Perhaps it's a matter of creating pomp and circumstance about their moves as they look to get the markets going in the direction they desire.
Short-Term Market Timing
Recently we have been examining some of the questions and experiences our customers share with our Precious Metals Specialists. We know the issues on the minds of those who call represent what's on the minds of a whole lot more people out there considering an investment in metals.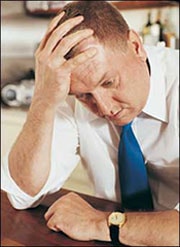 One of the most common questions we get has to do with timing of an actual metals purchase. These are questions just about everyone has, just prior to pulling the trigger, such as: " Where do you think the market is headed from here?" or "Should I wait for a pullback?"
Everyone understands there are no certain answers to questions pertaining to the future, but people seek guidance and expertise on the probabilities.
The problem is that, in the very short-term future of any markets – including precious metals – the probabilities are basically impossible to assign. So our advice is to forget about getting the timing of your purchase exactly right.
Human psychology is a funny thing. We see people who evaluate precious metals based on the long-term fundamentals and make a very well-reasoned decision to buy and then get waylaid by what should be a relatively small detail – whether to buy this week or next.
Savvy investors know that trying to guess price movements over the next few days is pure gambling and don't bother. If they buy, and the market corrects, they know the price action has very little bearing on their investment rationale.
Those who try and guess the short-term timing often fall victim to an aspect of human nature – the need to be right. If they wait for lower prices and the market rises, it is hard for them to throw in the towel and buy. If and when they do throw in the towel, they often miss out on significant gains.
Humans appear to be hard-wired to buy high and sell low. This phenomenon has been studied extensively. The firm Dalbar has been comparing the performance of investors who actively try to time the markets, with the performance of the S&P 500 index since the year 1991. The conclusion? Investors are their own worst enemies.
Over 21 years, investors actively managing their portfolios have underperformed the index in each of the 21 years studied. For the two-decade period, they are up 3.49% versus 7.81% for the S&P 500. They could have more than doubled their returns by simply buying the index and forgetting about trying to time when to buy and sell individual stocks.
Trying to guess whether or not next week will be a better time to buy precious metals is going to be counter-productive for most people. It is even riskier for those who haven't built the position in precious metals they need to protect themselves in the event of a sudden crisis.
As famed investor Jim Rogers recently summed up nicely: " For people who don't own any gold (or silver), almost any price is a good price because they've got to get started somewhere. Everybody should have some as an insurance policy if nothing else."

About the Author:
Clint Siegner is a Director at Money Metals Exchange, a precious metals dealer recently named "Best in the USA" by an independent global ratings group. A graduate of Linfield College in Oregon, Siegner puts his experience in business management along with his passion for personal liberty, limited government, and honest money into the development of Money Metals' brand and reach. This includes writing extensively on the bullion markets and their intersection with policy and world affairs.