New Warnings on Mining Equities; 2013 Silver Price Forecast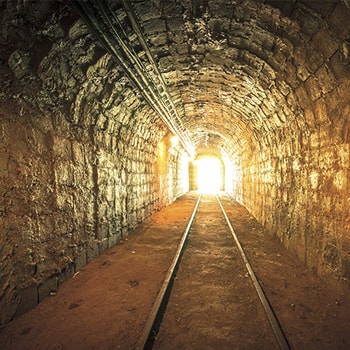 Gold and silver head into the final three trading days of the month – and the final week before the election – with an opportunity to establish a base of support for a November rally.
Price action was muted last week, with both metals finishing nearly unchanged versus the prior week's close. Support for gold prices at the $1,700 level and for silver at $31.50 withstood tests. Those price levels appear to be holding firm, but a final shakeout over the next few days down to lower support levels can't be ruled out until we see a decisive move to the upside. For the week, gold finished at $1,713/oz and silver at $32.14/oz.
The platinum group metals did not fare as well. Platinum prices dropped 4.6% ($74/oz) and closed at $1,551. Palladium closed down $28/oz (-4.4%) to finish at $602.
A slight improvement in the platinum production outlook weighed on prices. Amplats, a major South African mine operator, reached a tentative agreement with striking workers and may see an end to a six-week labor stoppage. However, relations between South African miners and workers generally remain poor, and the potential for strikes should continue to support platinum and palladium prices.
Mining Is an Extraordinarily Difficult Business
Key Money Metals Exchange staff attended the Silver Summit in Spokane, Washington, last week. The annual convention, which features silver producers, analysts, and dealers lasted two days. We had an opportunity to hear presentations from smaller exploration firms and junior miners, major producers such as Hecla, and top silver "streaming" company Silver Wheaton.
These firms are optimistic about their chances to grow production and cash flows. However, for at least 5 years, miners have had real trouble converting the higher silver (and gold) prices to bigger profits and rising share prices. With only a few exceptions, mining shares have significantly underperformed the bullion price for five years running.
The difficulty was affirmed by Patrick Drouin, Vice President of Investor Relations at Silver Wheaton, who said cost overruns on mining properties are the "big story" for 2012. Political and regulatory risk is also a big story. Mine nationalization appears to be a growing threat – particularly in South America where Bolivian leadership has already confiscated a handful of properties. Argentina is threatening to take similar action.
Barrick Gold's massive development project at Pascua Lama now has its problems with major cost overruns, compounded by new protests over the prospective mine's impact on the environment. The mine, when built, promises to be one of the largest gold and silver producers in the world. Yet there is a small chance it may never produce a single ounce despite the billions of dollars already invested.
Investors who buy shares in the right mining companies could enjoy exceptional returns. However, the lesson is clearer than ever: miners are subject to big risks and investments in that sector should NOT be considered a substitute for a holding in actual bullion.
As silver expert David Morgan reiterated in our interview with him in our most recent Weekly Market Wrap Podcast, metals investors MUST first start with building a position in physical metal. Mining stocks are far more speculative.
Hear David Morgan's 2013 Forecast for Silver Prices Now
Our most recent podcast includes an exclusive interview with silver insider David Morgan in which he reveals his 2013 price target for silver. It's safe to say, David's forecast will leave holders of silver bullion smiling!
---